Minerpalooza relocates due to construction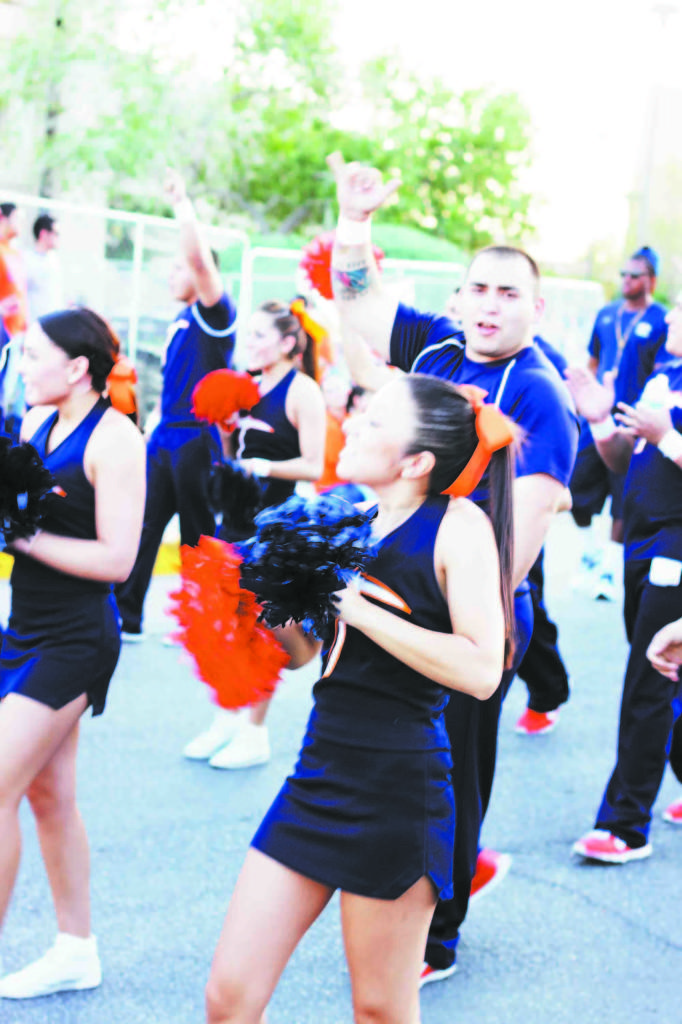 The university's biggest pep rally of the year, Minerpalooza, being held at 6 p.m. Sept. 6, will be relocated to the P-9 parking lot North of the Sun Bowl stadium due to campus construction.
Although the location will be different from years past, director of the Student Engagement and Leadership Center, Corey Bailey, said that the event would not be affected in a negative way.
"We are definitely not scaling back, we want this event to continue to grow," Bailey said. "Minerpalooza is a family-friendly event and we want to make sure that there are fun things to do for everyone."
There will still be booths, food and a pep rally led by the UTEP band, cheerleaders, the Golddiggers dance team and the football team.
"I want them to be stimulated every step of the way," Bailey said. "No matter what entrance you come through, there will be something to do."
Guests will be entertained at every corner throughout the event. Inflatables and game booths will be located around the location. Bands will take the stage throughout the evening and a disc jockey will close the night. Rally towels and glow sticks will be given out at the entrance.
Parking will also be relocated for Minerpalooza attendees. Bailey said that although there are two other events going on that day, there will be plenty of parking. The women's volleyball team will have two matchups at Memorial Gym starting at noon and 7 p.m., and the women's soccer team will face the University of California, Riverside at 7 p.m. at University Field.
Parking space will be available at the S-3 parking lot across from Kelly Hall, the Sun Bowl parking garage, the remote parking lots and the P-5 parking lot for attendees with disabilities.
There will be signs directing attendees to the free parking spaces and to Minerpalooza. UTEP will have a free shuttle service that will run from 5:30 p.m. to 12:30 a.m. to transport visitors to the event and back to their vehicles.
Freshman criminal justice major, Dominique Pedroza, will be attending Minerpalooza for the first time.
"My friends told me about it and since it's like a big deal here, I thought 'you know since I'm a freshman, (I) might as well take part in this event,'" Pedroza said. "I have pretty high expectations.
Bailey also hinted at a special surprise that will be added to this year's Minerpalooza.
"There is going to be a special element in the middle, which I am not going to say anything yet, but it is something that has never been done at Minerpalooza before," Bailey said. "If everything goes well, it will definitely be one of the coolest parts of Minerpalooza for sure."
The Peace Pavilion, a tented area, will be at Minerpalooza again. UTEP President Diana Natalicio, UTEP administrators, El Paso businessman and city members will be there to socialize with the public.
Enterance to Minerpalooza is free and food vendors accept cash or credit and debit cards. Tickets will be on sale for individual games and booths. Wristbands for the pavilion are on sale with prices at $50 for adults, $25 for children, $300 for a table of eight people and free admission for children under the age of 4. The wristband includes access to food and drinks all night, unlimited use of the inflatables and a t-shirt.
Freshman biochemistry major Eragdi Macias will also be a first-time Minerpalooza attendee.
"I am excited to see my friends and to watch the pep rallies (and) to hear the music. I think it's going to be a lot of fun," Macias said. "I encourage students to go because after you miss the events, you regret it. You have to start enjoying these experiences when you start college," Macias said.
For more information about Minerpalooza, visit www.minerpalooza.com.
Amanda Guillen may be reached at [email protected]
About the Contributor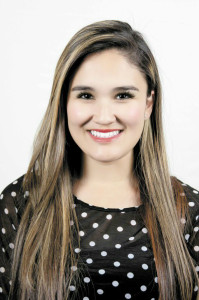 Amanda Guillen, Editor-in-Chief
Amanda Guillen is a senior multimedia journalism major with a minor in women's studies. She was born and raised in El Paso, Texas and graduated from El...