El Pasoans Prepare for the Next Edition of the Sun City Music Festival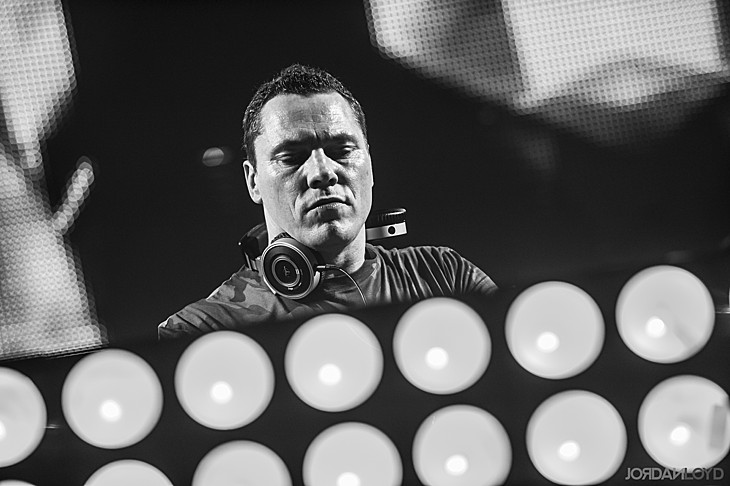 Oscar Garza, Staff Reporter
August 27, 2013
Music and the outdoors have always been in sync, and that continues this year at El Paso third-annual Sun City Music Festival, taking place at on Aug. 31 and Sept. 1 at Ascarate Park.
The festival will be able open to the public, from 6 p.m. to 2 a.m., and this year some of the notable acts include Armin Van Buuren, Steve Aoki, Tiesto, Alesso and many more.
With a two day lineup and three stages the Sun City Music Festival has become the largest electronic dance festival in the state of Texas.
Fabian Quezada, marketing director at SMG Events, said that this year's lineup is really diverse, even more so than the previous years.
"Every festival's lineup is really region oriented, but we have such an amazing scene on both sides of the border we were able to bring legendary names like John Digweed and the current #1 and #2 DJs of theworld, Tiesto and Armin Van Bureen," Quezada said.
Quezada said that they do this for the love of music and as an art form that brings people together, for them nothing is more satisfying than seeing that same love and passion represented by a large group of people.
"To be honest with you, it's the people that make this a success, without the people our weekly shows throughout the year and SCMF would not be possible," Quezada said.
El Pasoans are excited about this year's lineup and for the atmosphere that the festival brings to the city and its citizens.
Eduardo Hernandez, senior psychology major, said he is looking forward to the vibe the festival brings out.
"Everything just feels so perfect when you get lost in music," Hernandez said. "If I had to choose, I would say that I'm looking forward to Steve Aoki, mainly because I love his music."
Hernandez hopes that the festival can achieve what they accomplished last year, which is a fun-filled experience.
"SCMF has brought not only people from out of town, but has given people stories that they will remember with our landscape," Hernandez said. "You can go to SCMF and just express yourself, listen to music and make friends."
Omar Vasquez, UTEP alum, said that the lineup has delivered a lot and the variety of the DJs is something to talk about.
"This event brings people together to listen to music and just simply have a good time," Vasquez said. "I am most looking forward to the beat port stage, since this is the first time SCMF shows this. I am really excited to see Droog perform as well as the other artists of course."
With so many of the biggest names in the electronic music dance scene, this year's SCMF is looking to deliver on its lineup with a collection of various sub genres.
Felipe Talavera, junior communication major, is interested in the opportunities that it brings to engage with others and enjoy a series of concerts. He said that every year the event gets bigger because of the electronic scene in El Paso.
"As the scene gets bigger, the events naturally get bigger as well," Talavera said. "Culturally, it's something that El Paso offers, not only to the locals but other people from the area as well. It brings outsiders in, which allows them to explore the rest of our fine city."
Talavera said that he would recommend the event to young people of all ages.
"To a teenager in high school, a college student, maybe a young professional, yeah sure," Talavera said. "It's worth going; the event is interesting enough to spend a weekend on."
Another person who is definitely looking forward to it is Jesus Cabrera, fan of Sun City Music Festival, and said that presents an opportunity for unity.
"It unites a lot of music lovers and presents a better setting than being jammed in a club," Cabrera said. "It draws in a crowd from our neighboring cities like Las Cruces and Juarez making our city a bigger attraction."
Finally Quezada said that they have been creating an experience that everyone who attends and performs can enjoy.
"If someone says they had the time of their lives at our festival then that will make it successful to us, it's why we do this," Quezada said. "Festivals take time to grow, this is our third year and its already Texas' largest thanks to the amazing response and support from our scene, so it's not really up to us to make it bigger, it can only grow with the support of our people."
For more information regarding the festival, please visit suncitymusicfestival.com.
Oscar Garza may be reached at [email protected]