Miners start fast but are unable to finish FIU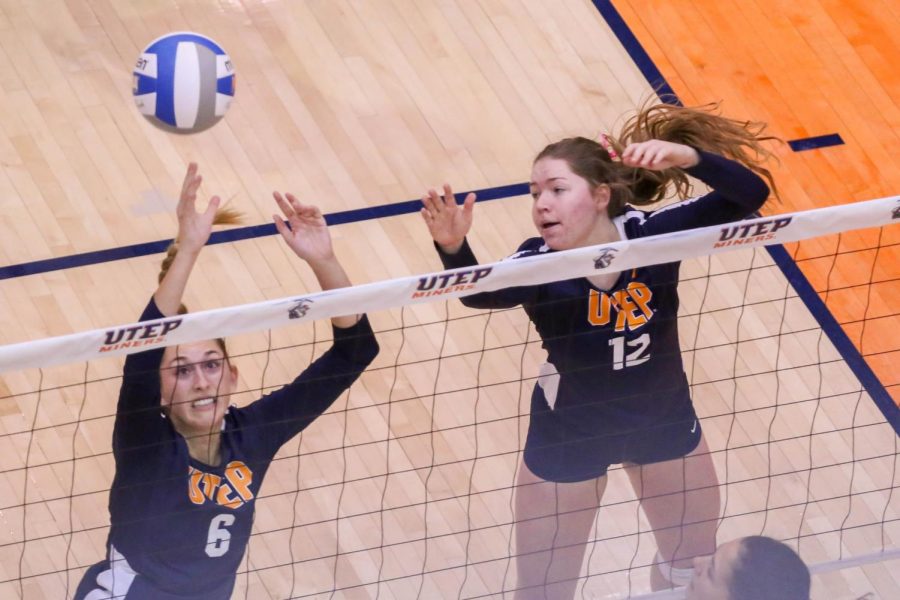 The UTEP volleyball team's losing streak got extended to eight games Sunday afternoon when they lost a five-set match to the FIU Panthers at Memorial Gym on Oct. 14.
UTEP is now 3-16 and is winless in conference games (0-7), FIU improved to 13-7 (5-2).
UTEP was able to get off to a fast start when they won the first set, 25-17. The Miners outplayed the Panthers in kills 13-9.
In the second set, UTEP stayed competitive as the Panthers and Miners exchanged points back and forth. Once FIU tied the match at 18, the Panthers ended up finishing the set strong on a 7-2 run that would tie the sets at one apiece. Set number two went to FIU, 25-20.
UTEP jumped out to a quick lead, but the Panthers were able to tie the matchup at eight. UTEP then took control of the third set by capitalizing on FIU's miscues going on a four-point run to jump to an early advantage. UTEP ended up winning the third set, 25-19, the final point scored was a kill by junior outside hitter Macey Austin.
In the fourth set, UTEP was unable to capitalize on their momentum as they lost to the Panthers 25-19. During the fourth set UTEP head coach Holly Watts received a yellow card when she did not agree with the officials call on a point for the Panthers late in the fourth set.
The fifth set saw the Panthers jump out to an early lead and never relinquished the lead. UTEP was able to go on a run to bring the match within two, 13-11, but FIU called a timeout to regroup and the Miners were unable to complete the comeback in the fifth and final set. UTEP lost the final set 11-15.
Austin led all Miners with 19 kills and 17 digs. Freshman outside hitter Serena Paterson was second with 11 kills and 12 digs. The Miners edged out the Panthers on total digs 74-67 but were not able to do the same in total kills. FIU lead UTEP in total kills 60-52.
UTEP will go on the road for two games, facing La Tech on Oct. 19.