Escobar one step closer to making history as first Texas Latina congresswoman
Veronica Escobar was all smiles as she hugged family, friends and volunteers from her campaign at her watch party at Park Tavern in downtown El Paso on Tuesday, March 6.
"We worked very, very hard to turn out the vote," Escobar said. "We're going to have big gains in November including gains from our future Senator Beto O'Rourke. We have to work hard for that."
With a lock on the Democratic nomination for District 16, Escobar is one step closer to becoming the first Latina congresswoman from Texas representing the U.S.
Escobar chose to hear the early voting results at home, before joining her watch party at the Park Tavern on Tuesday night.
Supporters cheered as she walked into the party with "Eye of the Tiger" blaring on the speakers.
Early numbers had Escobar winning the race with 60.89 percent of the vote over opponent Dori
Fenenbock who had only 21.83 percent.
Throughout the race for Congress, Escobar was faced with hurdles from smear ads and mudslinging by Fenenbock's campaign. Escobar attributes part of her win to El Pasoans rejecting the negative ads.
"From the beginning, I thought El Paso voters would reject negative mudslinging. That's just not who we are," Escobar said. "Many people told me on their doorstep 'thank you for not engaging in it."
She also thinks the biggest part of her win comes from years of service in El Paso as former county judge.
"I have been absolutely devoted to our community and I think people see that," Escobar said.
Escobar is now ready to register more voters.
"If we want to take big wins or create big wins in Texas, and if we want to make sure that we create a state that all of us and our kids and grandkids can be proud of, we have to work for that," she said.
Texas elections are Nov. 6.
"We're still going to have a race in November, obviously it won't be as rigorous of a campaign as the primary was," she said.  
About the Contributors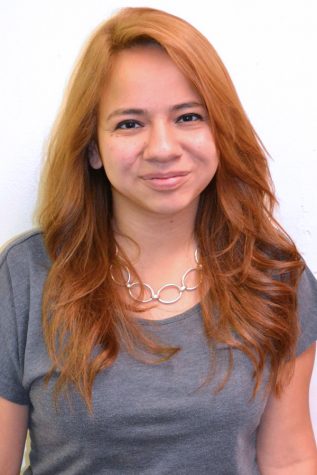 Michaela Román, Editor-in-Chief
Michaela is a Senior Digital Media Production major at The University of Texas at El Paso. As the Editor-in-Chief, and former Photo Editor of The Prospector,...