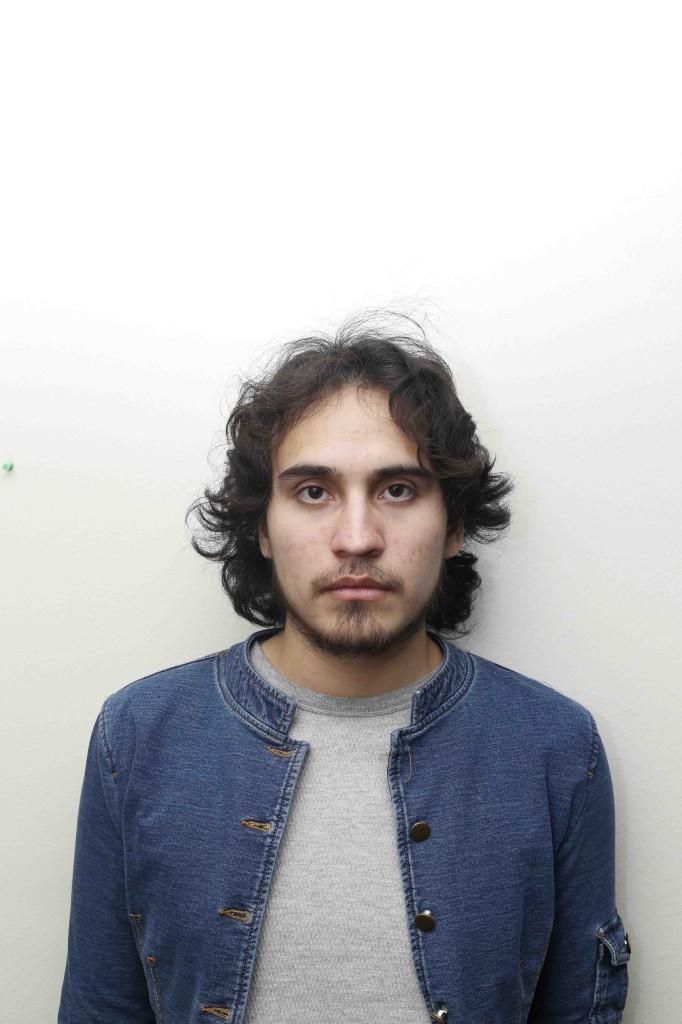 Leonardo Montañez, sophomore creative writing major, was born on Feb. 19, 1993 and has been involved with journalism since then because of his father's business.
He has been a part of The Prospector for over a year as an entertainment writer with strongholds in video games, music and reviews in general.
His knowledge in gaming comes from a long list of playing videogames, from console to online games, old and new generations.
His music background consists of classic rock from the 60s and 70s, but he also has knowledge in music fundamentals thanks to a family member who graduated as a music major. Leonardo also has experience with different instruments and singing.
Some of his hobbies include writing fiction, playing instruments, gaming and reading.
Leonardo Montañez, Staff Reporter
Dec 03, 2013

Students brush off art degree stigma

(Story)

Dec 03, 2013

Misuse of financial aid may cause burden for students

(Story)

Nov 26, 2013

The Iron Turkey Race continues to fight Lou Gehrig's disease

(Story)

Nov 21, 2013

From Mexico with love, sculpture to strengthen bond between Mexico and UTEP

(Story)

Nov 19, 2013

Bowie Bakery shares guilty pleasure through six decades of experience

(Story)

Nov 19, 2013

App picks for November

(Story)

Nov 12, 2013

NIN impresses El Paso with music and audiovisual production

(Story)

Nov 12, 2013

Minorities are 'under-educated' in health research

(Story)

Nov 12, 2013
Nov 05, 2013

Campus organization plans indigenous history events

(Story)

Oct 29, 2013

'Night of the Living Dead' will frighten all on Halloween

(Story)

Oct 28, 2013

Cycle for Change Helps Domestic Violence Victims Achieve their Goals

(Story)

Oct 22, 2013

UDT actors save outdated '80s musical

(Story)

Oct 22, 2013

Shakespeare on the Rocks relocates due to shutdown

(Story)

Oct 15, 2013

Glo the Park: First after-dark event

(Story)

Oct 15, 2013

'Pokemon X & Y': Evolution or revolution? Both.

(Story)

Oct 08, 2013

Chalk the Block expects to draw more than 40,000 people

(Story)

Oct 01, 2013

Homecoming pageant weaves a spark of Minerland magic

(Story)

Sep 24, 2013

Rio Pod Co: local podcast encourages dialogue about El Paso

(Story)

Sep 24, 2013

'The Legend of Zelda: The Wind Waker HD'

(Story)

Sep 17, 2013

UTEP alumnus moves El Paso art scene onward

(Story)

Sep 16, 2013

Rep. O'Rourke hears testimony at town hall from those affected by deportation

(Story/Media)

Sep 12, 2013

Rain causes problems on campus

(Story/Media)

Sep 12, 2013

Luis Miguel, Greatest Hits Tour visits El Paso

(Story)

Sep 12, 2013

UTEP librarian to showcase his works at the El Paso Museum of Art

(Story)

Sep 10, 2013

Running Dead zombies take over El Paso once more

(Story)

Sep 03, 2013

Sequel challanges gamers to change tactics

(Story)

Aug 28, 2013

New Nintendo 2DS Announced

(Story)

Aug 27, 2013

The Music of Led Zeppellin: A stairway to a great tribute

(Story)

Aug 27, 2013

Kilo and the Dew: Up-and-Coming Indie-Pop Band to Play at Minerpalooza

(Story)

Aug 26, 2013

UTEP Recognized by the Washington Monthly

(Story)