Sizes & Rates
Display Advertising Per Column Inch
Local Rate…….$7.50
This discount rate is for locally owned businesses and local ad agencies (net rate). Must be prepaid, unless credit has been established.
University and Non-Profit Rate……$6.50
UTEP departments and registered clubs and organizations only.
Standing Ad Discount Rate…..$6.50
Buy 10 or more ads in one semester and receive this discount! All run dates should be scheduled and total payment is required prior to first insertion. A standing ad commitment of $500 or more may be paid in two installments of one half of the total charge, provided the total is paid in full prior to the run date of the fifth advertisement.
Color Rates
Speak to your ad rep if you are interested in a one or two-color ad only.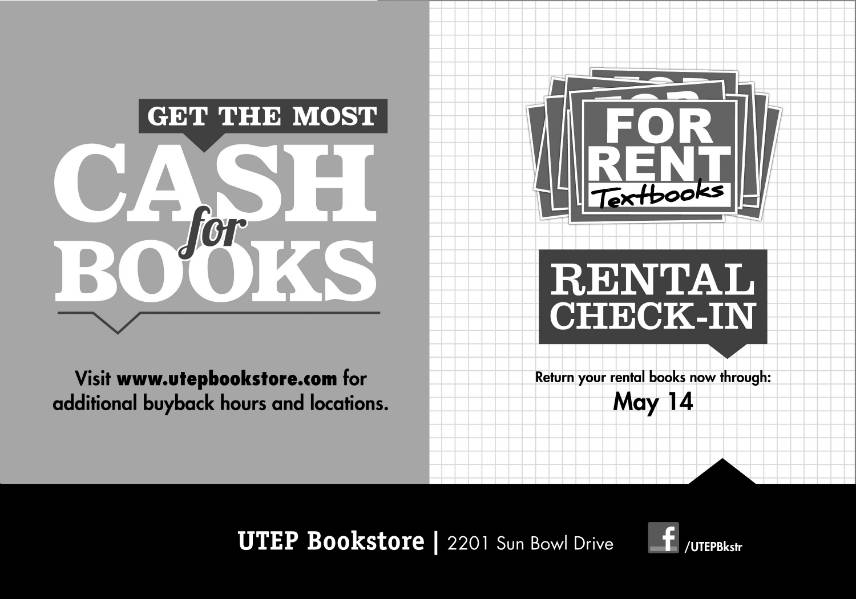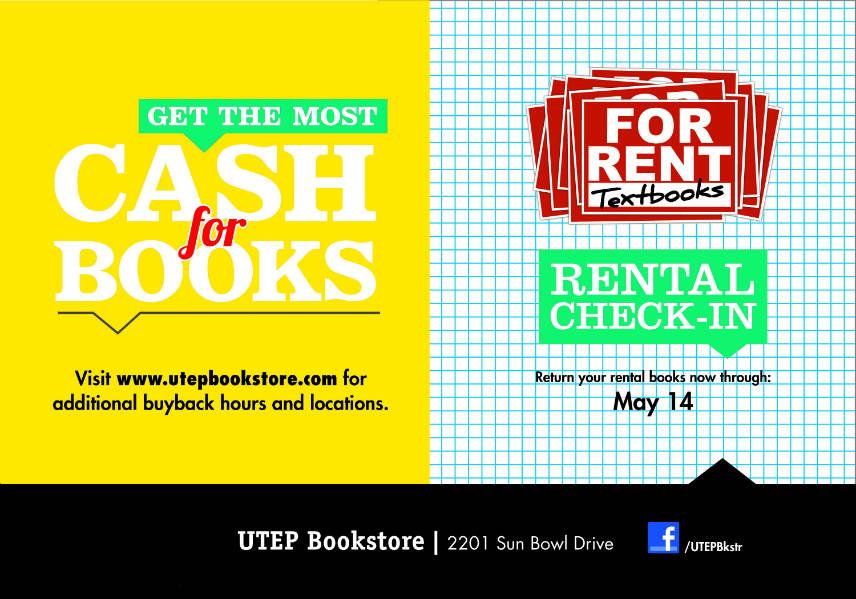 Early Payment Discount
15% discount applies to all ads paid in full and artwork submitted by 5 p.m., one week before publication.
Political ads must be prepaid. No discounts applied.
Sizes
*The Prospector is a tabloid-size newspaper with a 5-column width and 16-inch depth (80 column inches per page).
Column Structure
1 columns = 1.867" = 11p2
2 columns = 3.9" = 23p4
3 columns = 5.933" = 35p6
4 columns = 7.967" = 47p11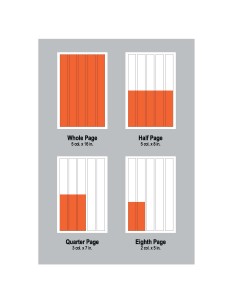 5 columns = 10" = 60p0
Most Common Sizes
Full Page
5 columns x 16 inches
Half Page
5 columns x 8 inches
Quarter Page
3 columns x 7 inches
Eighth Page
2 columns x 5 inches