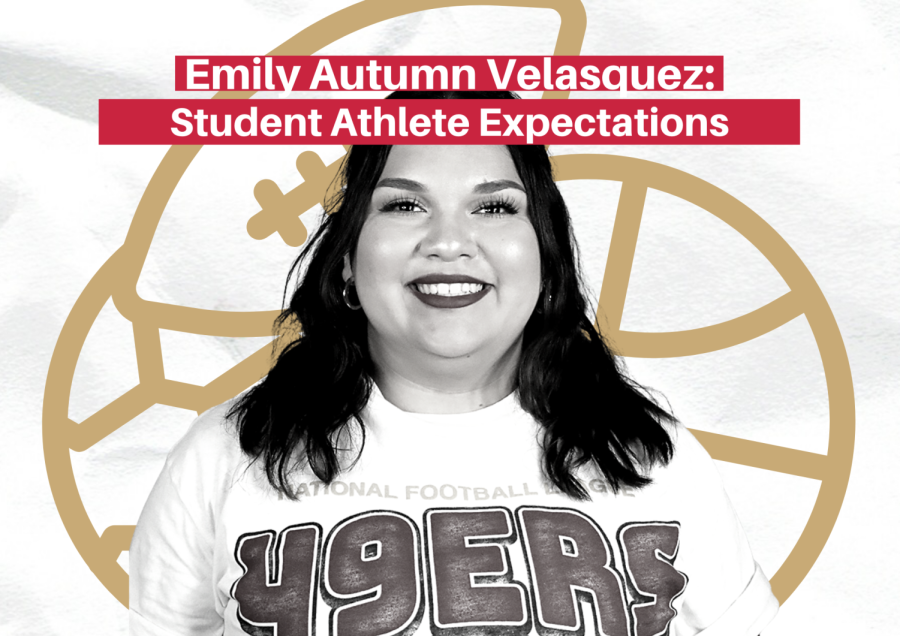 Everyone talks about the toll being an athlete takes on the body, but what isn't talked about enough is the toll it takes on the mind. 
Student athletes are constantly expected to perform at the highest level possible while also acing all their courses to maintain a good GPA and are somehow expected to fit a social life in between all of that. The pressure can have a detrimental effect on their mental health, but if they are playing at the level expected of them, does it matter? 
Student athletes and their mental health have been a topic of discussion as of late after the passing of 22-year-old Stanford goalie Katie Meyers. 
Meyers was the captain of her soccer team and a rising star as she helped lead her team to win the 2019 NCAA women's soccer championship after making two crucial saves in penalties.  
It was announced on the morning of March 2 that Meyers had taken her own life in her dorm room the night before. There were no red flags according to her parents and those closest to her, as her parents had just spoken to her hours before her death.  
Meyers' parents believe she may have taken her life in fear of facing possible repercussions from the university after defending a teammate over an incident. It was an ongoing process that was reaching the end of investigation. 
Student athletes work hard from a very young age to establish themselves as players worth giving scholarships to in order to continue the sport they love. However, no one talks about the unrealistic expectations being set for these athletes. 
They are constantly expected to be in the best shape, to be playing at the ultimate level, and to be almost perfect. But that standard is not one that can always be met. 
The daily routine of a student-athlete includes having practice one or more times a day, workout requirements, classes, homework, tutoring, and possible obligations with friends and family. 
Mental health is so important, but athletes are some of the least likely to admit they need help because they are seen as the ones meant to be the strongest and put together at every level.  
It has been talked about more recently after the loss of Meyers, but it is something that needs to be stressed and talked about more. 
Mental health is just as important as the way athletes perform on the field. More time and effort need to be dedicated to making sure they are in a safe place mentally.  
Mental health has become a more acceptable topic for people to bring up, but it needs to feel safer for athletes to speak up about it too. When expectations are set so high, it is easy to struggle with the fear of disappointing those around you.  
These athletes are put on as a show for the entertainment of others. So, next time you are at a sporting event, think about how hard and draining it is physically and emotionally for these athletes as much as you think about them playing well.  
Emily Autumn Velasquez is the sports editor and can be reached at [email protected]; @emilyautumn20 on Twitter.