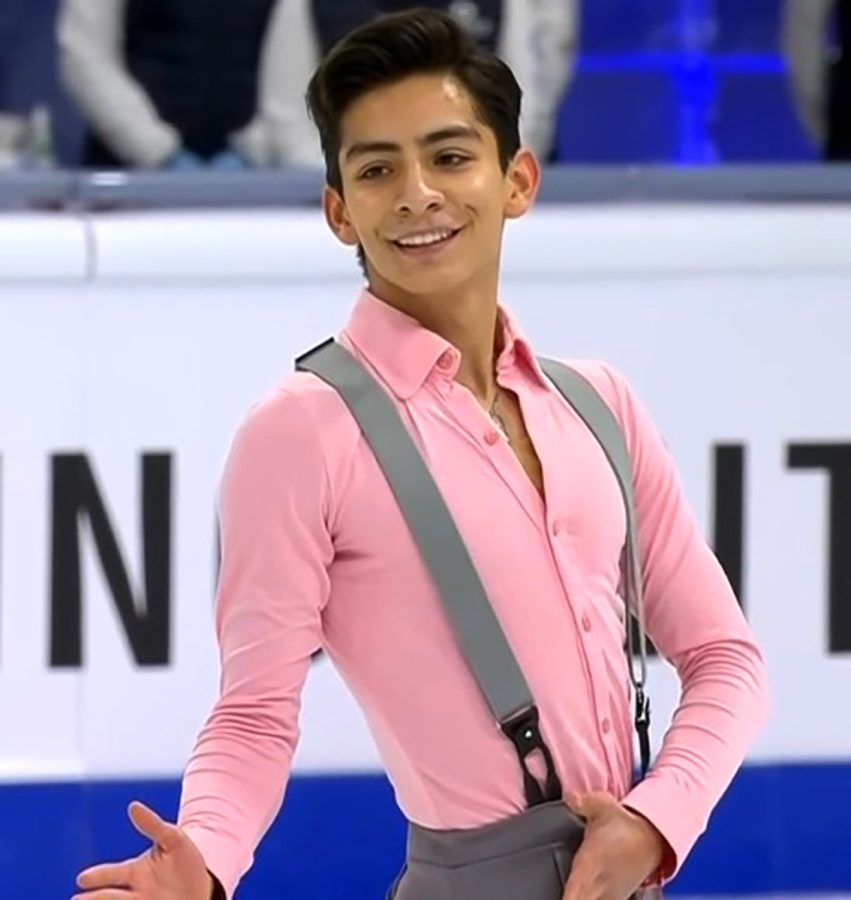 Donovan Carrillo made history Tuesday, Feb. 8, for becoming the first Mexican figure skater in 30 years to compete in the Winter Olympics.  
"Dreams do come true," he said following his debut at the men's short program competition. 
The milestone comes after going viral on social media in 2016 when performing a Juan Gabriel song. At the time, the figure skater faced backlash for not being "manly" enough, with people labeling his performance as "gay." 
"It's infuriating that people see the word 'gay' as an insult to my effort," he said. 
In addition to the discrimination, Carillo struggled to find a proper stadium in which to perform. In fact, Mexico does not have professional facilities dedicated to figure skating.  
At the age of 13, Carillo needed to leave his hometown following the shutdown of the ice rink where he practiced. 
Despite the machismo and the lack of infrastructure, Carrillo was determined to make his dream a reality. And he did so this week at the 2022 Winter Olympics in Beijing. 
Considered his best performance to date, Carillo landed a flawless quad toe loop and tough triple axel, becoming the first Mexican figure skater to participate at the Olympics in three decades.  
"I didn't want it to be over," he said in a statement to the press. "I was enjoying to the limit what I love the most in life, that is skating." 
Carillo also brought Mexico to the Olympic rink, performing the first half of his short program to "Black Magic Woman" by Santana. Carlos Santana, the lead guitarist, was born in Mexico. 
"It is something that I always try to do in my performance," he said. "Involve Mexican culture." 
Carillo broke the record of being the first Mexican skater ever to qualify for the final free skating competitions Wednesday, Feb. 9, as well.  
The free skating, also known as the long program, is the second of two segments of the Olympic competition, performed after the short program. It is the ultimate challenge in figure skating and only those who succeed at the short program may advance. 
"Love to my family and love to Mexico," he said. "Dreams do come true." 
Certainly, his performance at the free skating serves as an example of discipline and wonderful ambition. Despite lacking infrastructure and elite training, Donovan Carillo sets a precedent.  
Fellow Mexican students, one's own power and capacity are enough to become an Olympic force. To master a free program requires dedication, but to claim a spot at the Olympics takes believing in your dreams. Keep on dreaming, Miners.  
Hugo Hinojosa is the designer and can be reached at [email protected]; @fotohinojosa on Instagram.