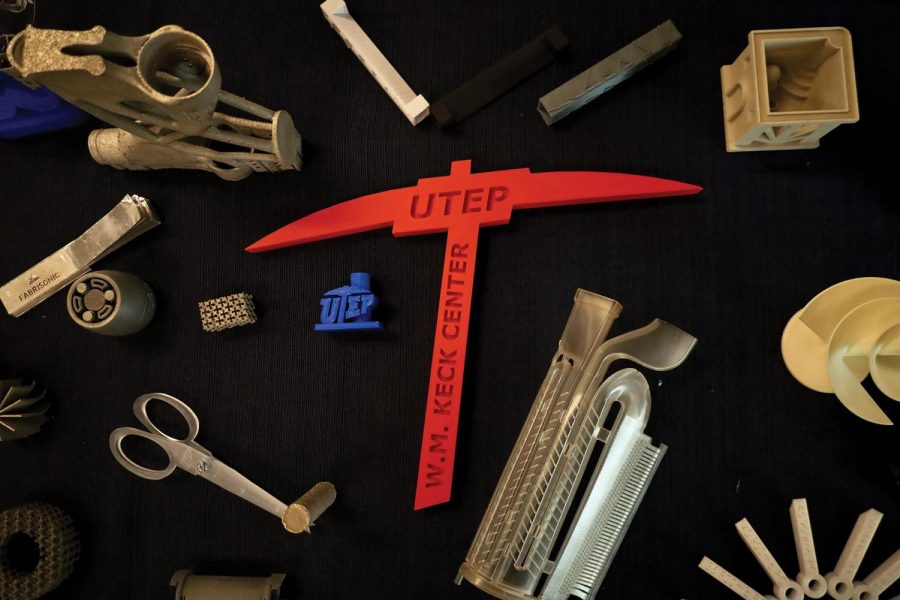 Annabella Mireles
For many students, landing their dream job might seem a distant goal. Career counseling services have played an essential part in colleges and universities across the United States in helping students develop and plan their careers.  
Students attending UTEP have the benefits of the University Career Center available whenever they need to find resources to get a job or have a resume check to attend graduate school.  
The Career Center aims to expose students to options that best fit their individual career needs and aspirations during and after their undergraduate years. 
"The University Career Center has a number of great resources that can help students and alumni explore career options that align with their interests and values," said Betsy Castro-Duarte, director of the University Career Center. 
Some of the services offered include résumé reviews, job search assistance, interview coaching, on-campus and virtual mock interviews, career closet and employer contacts. 
The UTEP Career Center has opened its services for students even after they graduate.  
Gabriela Maynes, multimedia and resources manager of the University Career Center, said that recent alumni can potentially encounter job offers.  
"There can be a six-month time period of job hunting after graduation," Maynes said. "We want to assist with reducing that timeframe as much as possible." 
Alumni career services feature resources and essential information that can help them throughout the application process for graduate school or a prospective place of employment. 
"We have an alumni page on our website at utep.edu/careers under the 'Alumni' tab," Maynes said. "However, even after graduation, alumni may need career guidance. The services we offer are support that many alumni can utilize to their advantage. We recommend making an appointment with us by calling 915-747-5640 or emailing [email protected] to meet with one of our staff members to begin your career development and path."   
Some students across UTEP said they are unaware that they can come back once they graduate and still take advantage of the services offered by the Career Center at no cost. 
"It is amazing that we can always count on their services," said Cristina Chavez, a 21-year-old economics major at UTEP. "I think there are always questions, and having someone explaining the process can increase your chances of getting hired." 
A statement released by the Alumni Association invited members and recent graduates seeking employment to "come in to brush up on their job search skills."  
The UTEP Career Center also shared a piece of advice for upcoming fall semester graduates when they are applying for a job. 
"Walk out knowing what you want," Duarte said. "Do an assessment of what your interests are and be prepared by doing your research about the organization you want to work in and always ask questions at the interview if you are unsure of your tasks." 
Eduardo A. Flores is a contributor and may be reached at [email protected]