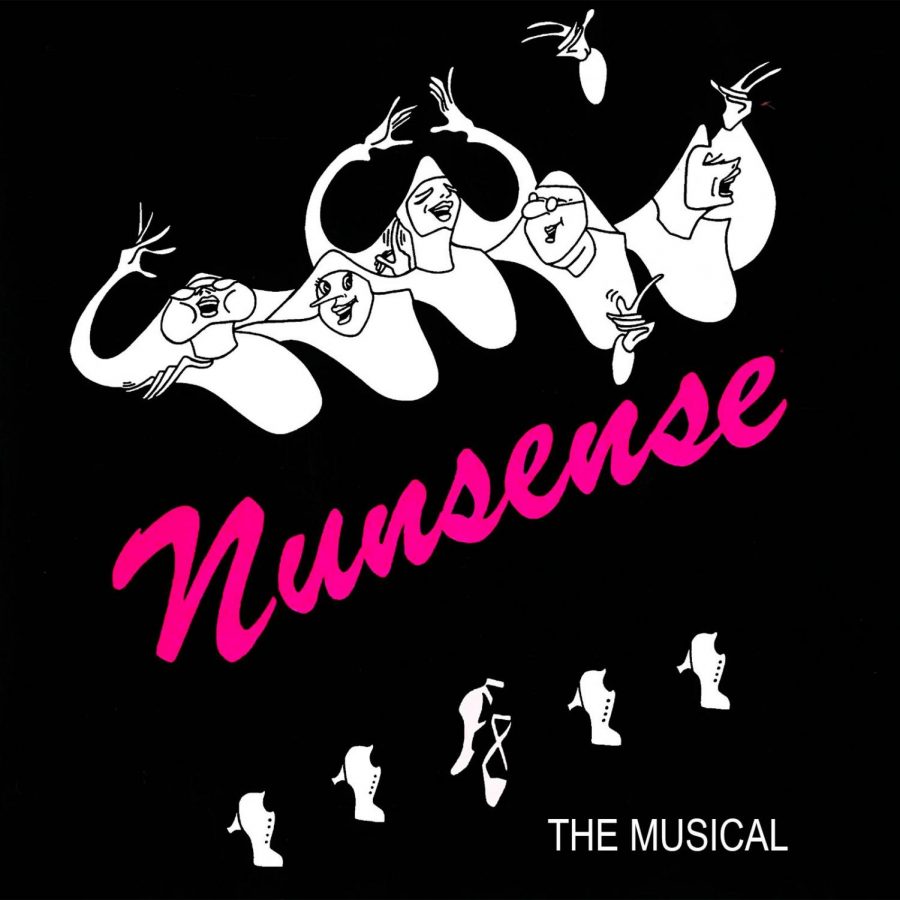 Courtesy of UTEP Dinner Theatre
UTEP's Dinner Theatre is currently having in-person performances through July 18 of the  hit musical comedy and crowd favorite "Nunsense!" The show runs at 50% of audience capacity and follows other Centers for Disease Control and Prevention guidelines.
"It feels great to be back putting on shows, said Gregory Taylor, Dinner Theatre director.  Actors live to perform, and creative theater artists live to express their art in front of an audience." 
"Nunsense!" is a spoof about the misadventures of five nuns trying to manage a fundraiser. The rest of the sisterhood died from botulism after eating vichyssoise prepared by Sister Julia Child of God. Thus, the remaining nuns – ballet-loving Sister Leo, street-wise Sister Robert Anne, befuddled Sister Mary Amnesia, the Mother Superior Sister Regina and mistress of the novices Sister Mary Hubert – stage a talent show raise the money to bury their dearly departed.
From rehearsals and staging to building the set and creating costumes, the UTEP Dinner Theatre spent six weeks preparing for this show. It has been a year and a half since the last live performance and according to Taylor, they could not be more excited.
"The show is a wacky and funny musical.  We have actually done it twice before and it was well-received by audiences both times," Taylor said. "If people are ready to go out and are looking for a fun show, 'Nunsense!' is the show for them."  
Along with weeks of preparation, the theater has taken precautions to keep attendees safe.
Due to reduced seating capacity because of COVID-19 restrictions, all seats must be purchased at each table of two or four.   No single seats or sets of three seats will be sold. There are a limited number of tables available.    
"We are grateful to the audience who will be coming to "Nunsense!" A lot of people may still be uncomfortable going out, so we are very appreciative of those who have purchased tickets," Taylor said. 
Both no-dinner matinee and dinner performances of "Nunsense!" will be sold under the same guidelines. These special ticket restrictions apply only to performance dates. The UTEP Dinner Theatre will return to regular ticket policies at the beginning of its next season in October.    
The menu includes barbecue brisket, oven-browned potatoes, broccoli with cheese sauce, garden salad with house dressing and dinner rolls. Drinks include coffee, iced tea, and water. Dessert includes the dinner theater's famous mile-high ice cream pie.   
Tickets are on sale Tickets may be purchased at the UTEP Ticket Center or by phone 915-747-5234 or on the Ticketmaster website.  Prices vary depending on whether dinner is included or not. Adult prices are between $29.50 and $43.50. UTEP student pricing is between $19.50 and $36.50. UTEP faculty, Military and children between the ages of four and 12, pricing ranges between $27.50 and $46.50. Up to four tickets may be bought per valid ID and one ticket per valid UTEP ID. 
The upcoming season includes, "Titanic: The Musical," "The Wedding Singer," "Something Rotten in" and "Head over Heels." There will also be a student produced show in December. 
For further information, call the UTEP Dinner Theatre at 915-747-6060 or visit their website.  
Ticket options at the Dinner Theater include:   
Evening dinner performance at 7 p.m.
July 1,2,3,8,9,10,15,16 and 17. 
Matinee dinner performance at 1:30 p.m. June 27.
Non-dining matinee performances at 2:30 p.m. July 11 and 18.
Exodis Ward may be reached at [email protected]