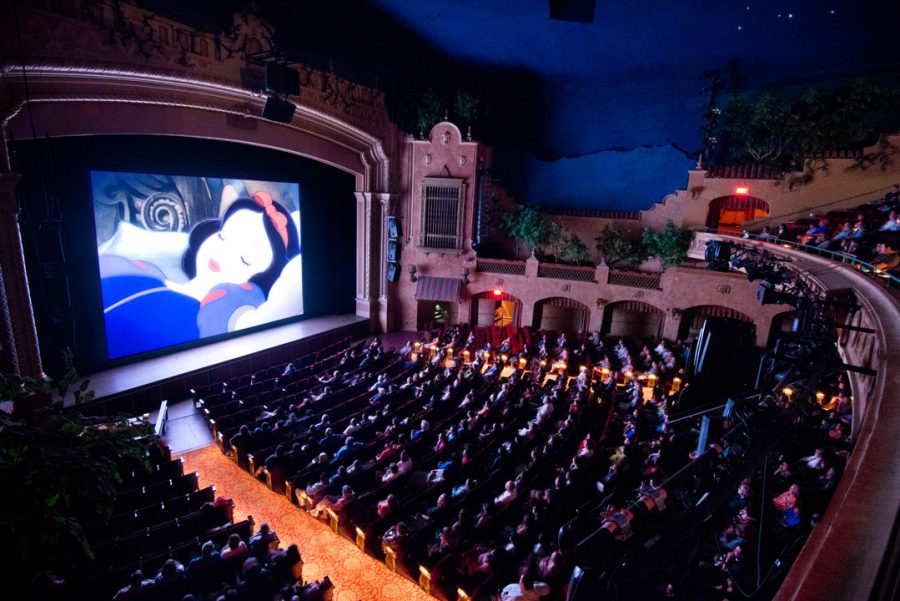 courtesy of Plaza Film Festival
After a brief pause in 2020 due to the impact of the Covid-19  pandemic, The El Paso Community Foundation Plaza Classic Film Festival returns to the Plaza Theatre this summer. The 14th annual Plaza Classic Film Festival will be July 29 to Aug.8  in and around the Plaza Theatre in Downtown  El Paso.
"It will be good to be home, " said Doug Pullen, the festival's director and program director for the El Paso Community Foundation. "The Plaza Classic Film Festival was inspired by the historic Plaza Theatre. It belongs there. We'll go out of our way to make it a memorable and safe experience."
The festival will feature films submitted to Local Flavor, a film series competition sponsored by the Texas Film Commission that highlights talent from the El Paso, Las Cruces or Ciudad Juárez area and offers filmmakers the opportunity to win a Local Flavor award: first, second and third prize or audience favorite.
Due to the COVID-19 pandemic, last year's Plaza Classic moved outdoors for a series of 11 pop-up drive-ins at various locations around El Paso and five days of digitally streamed films and interviews. This year's Plaza Classic will be more traditional, but with COVID-19 safety protocols in place. This includes mandatory mask wearing, social distancing, disinfecting and seating capacity limits, including assigned "pod" seating to ensure physical distancing.
Seating capacity limits moved the event from the Plaza Classic's secondary venue, the Philanthropy Theatre, to the Abraham Chavez Theatre nearby. The same safety measures will be in place at the Chavez Theatre. El Paso Live, which manages both theaters for the City of El Paso , has installed GPS Needlepoint Bipolar Ionization air filtration systems in both theaters. The filtration systems significantly reduce airborne particulates, pathogens and viruses.
El Paso Live, the venue management and event servicer of the Plaza Film Festival recently received Star Facility accreditation from the Global Biorisk Advisory Council for its coronavirus safety protocols. As a longtime partner of the Plaza Classic Film Festival, El Paso Live is beyond excited to welcome this event back to our venues," said Bryan Crowe, general manager  for El Paso Live . "The Plaza Classic Film Festival is a staple in our community, and we can't wait to welcome moviegoers in the late summer."
More details will be announced as the festival gets closer, including movie titles, guests, ticket information and more. 2021 Plaza Classic Film Festival passes are on sale now. For more updates, check the Plaza Classic Film Festival website or their social media: Twitter @plazaclassic or Facebook @plaza.classic.
Exodis Ward may be reached at [email protected]