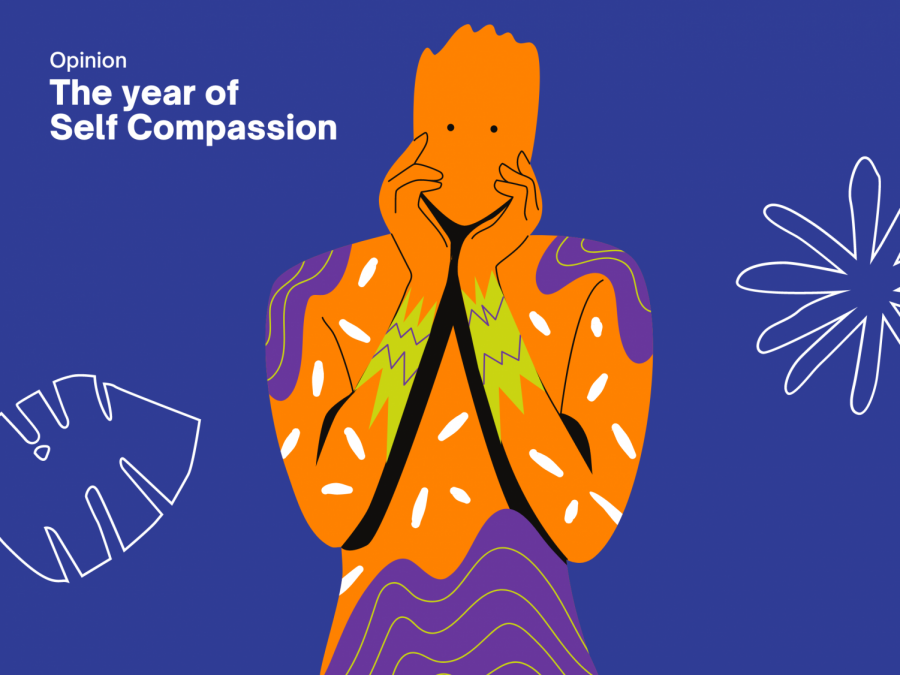 Graphic by Hugo Hinojosa
Editor's note: Elisa Dobler is a guest columnist working as a clinical counselor for UTEP's Counseling and Psychological Services.
We are now four months into 2021 and many people wonder out loud and to themselves: when are things going to be like they were before? The truth of the matter is that we simply don't know. We also aren't functioning in the same way we were before.
Maybe I can't run on the treadmill as long as I used to. A friend said he doesn't feel safe being inside a store for more than a few minutes. Maybe an aunt or uncle told you they felt anxious in a waiting room. People are saying they've lost interest in activities they used to enjoy before. Others worry that they've lost touch with old friends or acquaintances.
Students are sharing that they feel less motivated to work or study this Spring semester. Some are having a hard time concentrating and staying on task.
As public spaces begin to re-open, some people are realizing they don't feel comfortable being in large groups of people. Many of us are missing loved ones, grieving the loss of family or friends. People have lost their jobs while others were forced to miss out on their graduations or other milestone events in their lives. All these things are difficult to talk about, some events feel too serious or painful to share while other things don't feel "serious enough" or "important enough" to share.
I want to emphasize this is a year for self-compassion. Most of us are pretty good at being there for our friends and loved ones. When they come to us with a problem, we want to help them. We listen, we empathize, we are kind. We choose our words carefully. However, when we have our own moments of anxiety or sadness, we are quick to chastise ourselves. Often, we respond to our own distress with animosity and impatience. The voice in our mind snaps "Get over it! You're being ridiculous! You shouldn't feel this way. This isn't a big deal." We might compare our situations to what others are going through and minimize our own feelings.
When that happens, I urge you (and myself ) to take a deep breath, let it out slowly and remind yourself of a time when you showed someone kindness and compassion. What was that like? Which words did you use?
How did you make that other person feel? Use those same kind words, show yourself compassion. It's okay to feel a little nervous. It's okay that I haven't felt comfortable doing that yet. It's going to take time.
Acknowledge your feelings instead of dismissing them. Remember, how you treat yourself always has an immediate impact on your mood and feelings. Don't put yourself down. Keep gently reminding yourselves of the fact that we, collectively as people, have gone through the long-term stress of a pandemic. We are still going through it; it isn't over yet.
Celebrate your progress. Did you work on that paper for an uninterrupted hour? Did you feel good about walking ten minutes longer today? Did you cook something amazing that you were proud of ? Did you simply maintain a routine today? Applaud your efforts.
Just as we had to adapt to a new way of living last year, we now must slowly adapt to whatever our new normal is. It's going to keep evolving and we're going to have to evolve with it.
Honor the journey you've been on, reach out to others when you need support and most important of all – please grant yourself grace and self-compassion as you navigate 2021 and every year after that. Be considerate with the words you use with yourself.
If you are experiencing a mental health crisis, please call the Miners Talk Crisis Line (direct line) at 915-747-0291, Emergence Health Network 915-779-1800, or the Center Against Sexual & Family Violence 915-593-7300. If you are experiencing a mental health emergency, please call 911 or visit your nearest Emergency Room.
Elisa Dobler may be reached at [email protected]