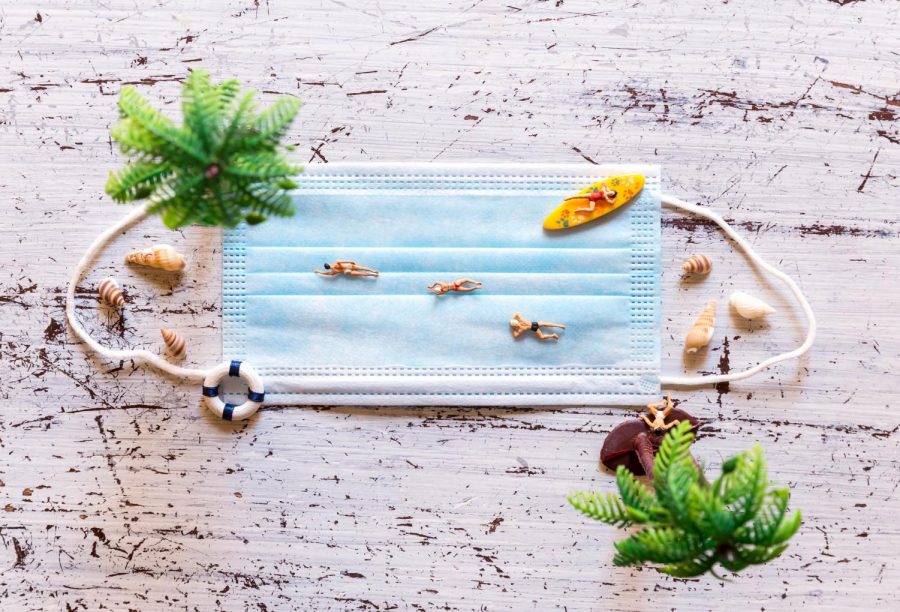 With UTEP's spring break set to last March 15-19, students are trying to safely celebrate amid the COVID-19 pandemic. 
 Marlo Holguin, a neuroscience student at UTEP, hasn't traveled in a year. It was around this time last year, when the first COVID-19 case broke out in El Paso, that he was coming back from a trip.  
 This year, he's decided to treat him and his significant other to a quick getaway in Cloudcroft, NM to celebrate her birthday. 
 "It's one of the quickest and most convenient road trips that we could have come up with in regards to affordability, especially safety," Holguin said.  
 Although Holguin is traveling outside of Texas, he plans to do everything he can to prevent the spread of COVID-19. One potential attraction he planned on, was visiting Ski Apache, a ski resort in Ruidoso, NM, but decided against it.  
 "I would have loved to go, but I know it's a popular attraction," Holguin said. "I don't want to consider it because if there are a lot of people up there, especially if it's cold, I feel like I'm facing more of a risk of getting the virus." 
 As of March 13, El Paso has 3,836 active COVID-19 cases, while Cloudcroft has 3,481.  
 Holguin also said that because New Mexico isn't as densely populated as Texas, it makes it easier to travel somewhere with a smaller population. Data from the U.S. Census Bureau shows that in 2019, Texas had an approximate population of 29 million whereas New Mexico had a population of approximately two million.  
 "We're just going camping, which makes it safer," Holguin said. "Once we get to the campsite, we can just decide where we want to be in terms of what's furthest from people." 
 Cassandra Dreher, a media advertising and communication student at UTEP, is planning on going to Mexico City, Mexico with her family for spring break. Prior to her trip, she's looking at the best places to safely visit. 
 "We're mainly going to the museums, we figured they might be open, and we may need to sightsee the historic portions of it," Dreher said, considering some places may be closed or limited.  
 Not only has Dreher looked into the attractions of Mexico City, but she said she's also familiarized herself with the COVID-19 regulations in Mexico.  
 "From my understanding, the whole 'six-feet apart' and wearing your mask is very enforced," Dreher said.  
 Dreher, her two brothers, her mother, and stepfather are all vaccinated, but still plan to live up to health regulations to help mitigate the spread of COVID-19.  
 "Of course, we're still going to be wearing a mask at all times," Dreher said. "We don't want to be irresponsible or risk anything overall." 
 Health officials are predicting there could be spike in cases if people aren't cautious while traveling.  
 Francisco Hernandez, a pediatric nurse at MD Kids Pediatric Health Network who has tested and treated patients for COVID-19, feels that a spike is very possible.  
 "Traveling is kind of a hard decision," Hernandez said. "The thing is right now, everyone from universities and schools are getting together, and that's what the problem can be because it's more likely that they will not be wearing a mask." 
 Hernandez states that students and anyone traveling might face higher risks if they travel anywhere in Texas, considering Gov. Greg Abbott lifted the  mask mandate March 10.  
 "We're expecting to see a spike if people get together," Hernandez said. Hernandez explained  the problem doesn't solely lie in traveling, rather, the problem is influenced by large gatherings and those who don't wear a mask.  
 "As long as you're traveling, but taking your precautions and everyone's wearing their masks, I don't think there should be a big problem," Hernandez said.  
 Nicole Lopez may be reached at [email protected]; @nicoleilopez on Twitter.