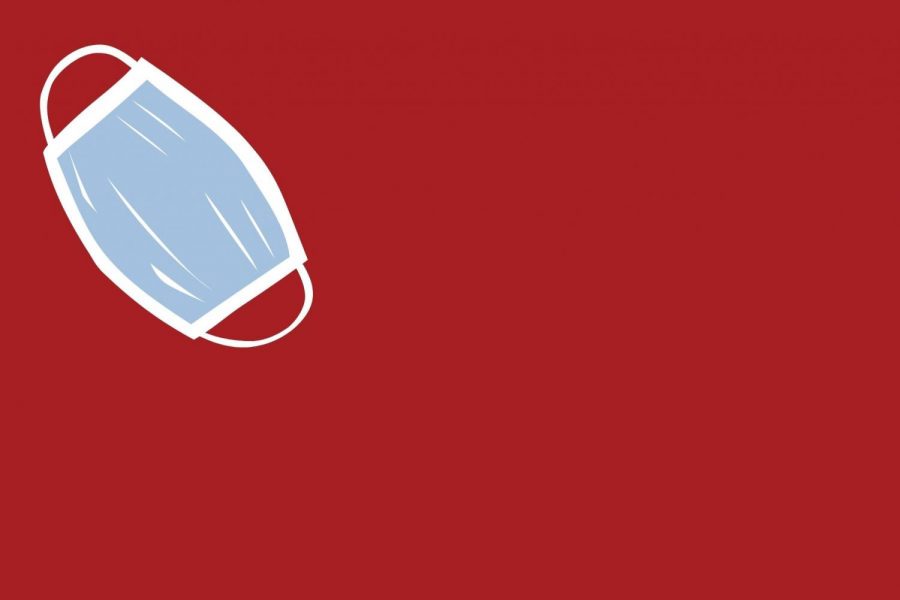 Illustration by Claudia Hernandez
The numbers show that El Paso has one of the highest rates of new COVID-19 infections in the country and that makes me feel so disappointed and angry, but it doesn't surprise me at all.
My mom got COVID-19 after a coworker of hers went to work knowing they were sick. Witnessing her helplessly succumb to the deepest sickness of her life when it could've been prevented broke my heart. A good friend's grandfather passed after an employee at the nursing home taking care of him refused to wear a mask for fear that it would "irritate their sensitive skin." This is absolutely unacceptable and downright enraging.
According to the Johns Hopkins University COVID-19 tracker, El Paso County reported Tuesday, Oct. 20 the highest number of new COVID-19 cases in the entire state of Texas at 709.
The county's number of new cases was higher than the 168 new cases in Bexar County, the 500 in Tarrant County, the 106 in Travis County and the 427 new COVID-19 cases in Harris County. The number of new cases in Dallas County was not reported by the tracker. El Paso County's population is significantly smaller than all those counties.
When accounting for population, El Paso County also has a higher number of positive cases per 100,000 people than Harris, Bexar, Travis and Dallas counties at 4,048.13. That number is lower than Lubbock's and a handful of other counties.
One measure the city has implemented as a result of the surge is a mandated limit on the capacity of bars to 50% and business hours are restricted from the time they open to 9 p.m., with anything after being bound to carry out or drive-thru orders.
We've witnessed also, countless bars maneuver around their former business models to accommodate the guidelines and reopen as bar and grills. While they are acting in accordance with the mandate, I can't help but notice the flaws in some of the logic. Purchasing a side of fries or closing at a certain time will not stop this virus. The virus won't abide by these menial initiatives.
"We haven't gone above 50% and we haven't opened our bar because it still didn't feel safe with that many people inside. My staff is the only reason we're still pushing through. Keeping them safe is my 100% top priority, and if that means now we have to close at 9pm then we can handle that," Justin Gibson, owner of Aurellia's Bottle Shop and Brewhouse, said.
"Creating a safe and sanitary environment though antimicrobial touch points, asking guests to use sanitizer as they enter the building, and UV filters in hand dryers are a few ways we keep things sterile, but ultimately it's my team that operates such rigorous cleaning and sanitation regimens."
However, I do believe that businesses that require one to remove their mask within the establishment, such as bars or restaurants, need to heavily enforce the things they can control such as vitally respecting the social distancing guidelines. They could even benefit from advanced precautionary measures such as clearly defined social distancing markings or even plexiglass to reduce the spread of the virus. Transactions should also be as contactless as possible.
While the upsurge may not all be attributed to negligence, I do believe a great deal of it can be. People are not taking this virus seriously enough. To say that the level of compliance could stand to see some improvement is an understatement and gatherings are obviously still persisting.
If people feel that they have a prerogative to socialize then they should be doing so safely, not out of some gnawing need to gather and deliberately disrespect the rules being put in place to manage and ensure our safety to the most viable extent from what we've gathered and asserted of this virus. Above all, in these unprecedented times safety and the value of human life needs to prevail.
Sasha Minjarez may be reached at [email protected]; @SashEm_ on Twitter.