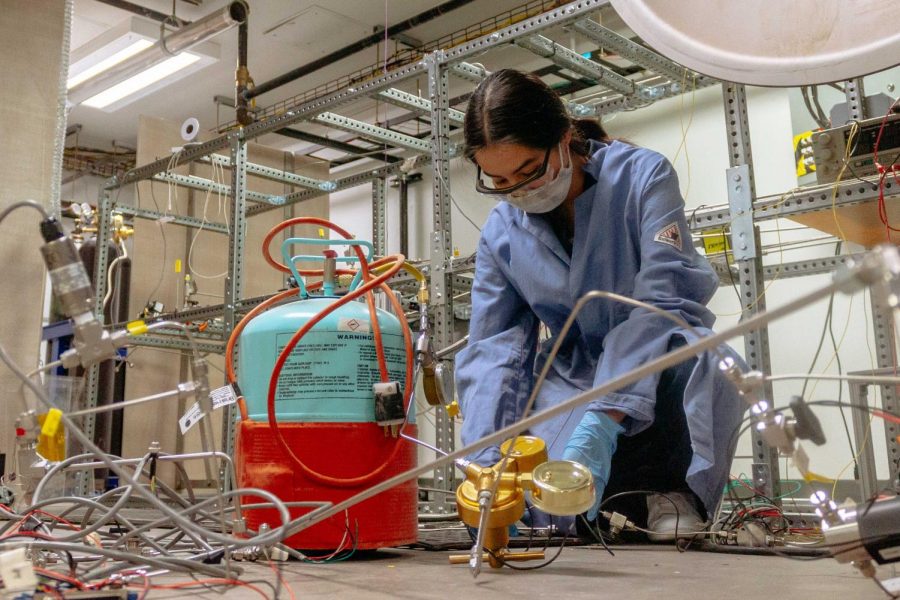 Hugo Hinojosa
UTEP's Center for Space Exploration and Technology Research (cSETR) provides top academic knowledge to engineering students at the university who are looking to enter the world of aerospace and exploration.
The center funded by National Aeronautics and Space Administration (NASA) has prepared more than 400 students who have gone on to obtain employment at places like NASA and Lockheed Martin, among others, said Dr. Ahsan Choudhuri, director and founder of cSETR. He said he believes that the amount of participation found at the center may be a subject of desire for other universities. Choudhuri's objective, he said, is to provide students the tools to succeed so they can acquire employment and competitive salaries after graduation.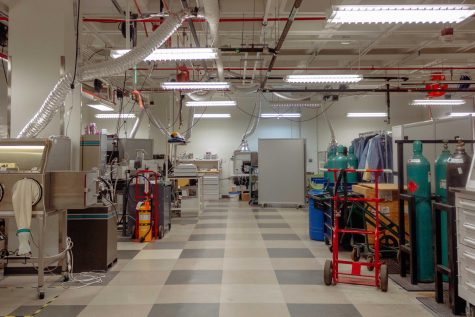 Pilar Gonzalez, a doctoral student studying mechanical engineering at UTEP, is one of the students working at the center. Gonzalez said she began pursuing a doctoral degree August 2019, which is focused on propulsion for small satellites at cSETR. The program has allowed her to meet people from NASA to the United Launch Alliance.
Before working at the cSETR, Gonzalez worked at UTEP's Undergraduate Learning Center (UGLC) in its 3D printing lab and provided professors technological support. This is an example of the kind of work and experience the center provides its students. It empowers them to work in research related to their degrees, while they also surround themselves with groups of professionals they aspire to be like one day.
Another example of the work and support the center provides to students is Gerardo Ramirez Marquez, a graduate mechanical engineering student. Marquez has been working at the center since January 2018. He said cSETR has provided him with the "experience in propulsion research that you cannot get anywhere else." According to Marquez, the research and testing done at the center is of great quality and similar to what he has found in the professional field.
Marquez attained two internships at both NASA and United Launch Alliance, because of the experience he gained while working at cSETR. He also said that professors truly invest time in the students and their projects, as proper training is given to participants so they can handle real world obstacles and pressure.
Pablo Gallegos may be reached at [email protected]