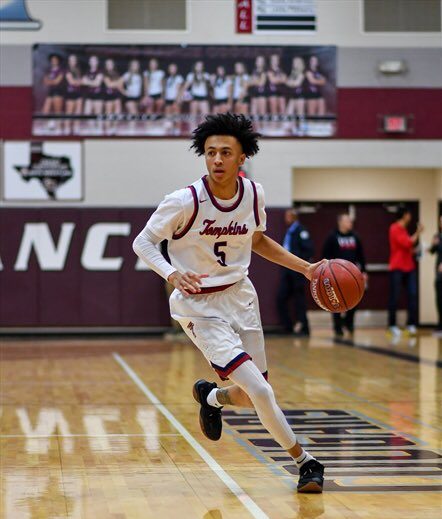 Courtesy of Obra Tompkins
UTEP men's basketball coach Rodney Terry continues to build his team through the transfer route, getting his fourth commitment from 6-5 guard Emanuel White from Coastal Bend College.  
White, a junior to be, is the third player in the transfer class that attended Tompkins High School in Katy, Texas and will have two years of athletic eligibility. The earlier teammate transfers were junior Jamal Bieniemy and sophomore Kristian Sjolund, both attended Tomkins and were on the 6A state championship runner-up team that went 32-9. 
Part of a trio of players averaging over 13 points a game, White was third on the team scoring with 13.5 a game. White shot 38% from the field and 35.7% from the 3-point line for the 12-19 Coastal Bend team. Strictly a shooting guard type, White does have the frame to defend bigger guards. He averaged 4.4 rebounds, 2,2 assists and one steal a game for the Coastal Bend Cougars.  
The biggest strength that White seems to bring is his 3-point shooting but needs work with propensity to turn the ball over at three per game, especially at his level of basketball. 
White was chosen as honorable mention region XIV South for the Cougars. With six games scoring over 20 points and 24 games in double figures, White has shown the ability to put up points when needed. The final game of his career versus Blinn College, White, had a career-high 27 points in an 89-66 loss.  
Tompkins High would seem to have become a pipeline school for recruits to the Miners with these three teammates all transferring in the same offseason. Reuniting all these players seems to have been a factor in getting these players to commit to the Miner program. The Miners still have two possible scholarships to offer if it gains interest from the right player. 
"Terry did a great job recruiting us, this was an opportunity to play with my brothers again," White said to the El Paso Times. "It was a good opportunity to play with my brothers again, the last time we played together, we made it to state. We're going to bring the same energy and drive to UTEP, hopefully, to make the tournament." 
Michael Cuviello may be reached at [email protected]