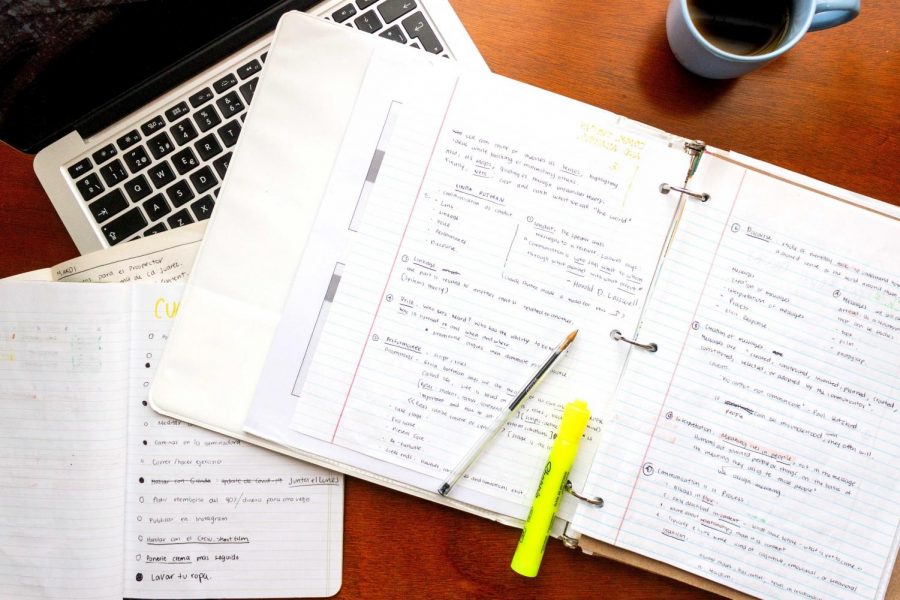 Hugo Hinojosa
With all the chaos surrounding COVID-19, many institutions have started operating remotely from home. For those fortunate enough to keep their job amidst this global pandemic, the new work-from-home format might seem like a win at first, especially for a homebody like me. Still, as the days go by, I find myself struggling to be productive and actually getting to work. For any of you who find yourselves in the same boat, here are some tips I've come across that have helped me adjust to this drastic lifestyle change.  
Wake up and go to bed at a consistent time 
It may be tempting to sleep in since you no longer have to report to duty at a specific time, but the hour that you get out of bed can make or break the structure of your entire day. I recommend waking up no later than 9 a.m. This way, you can still eat breakfast and get cracking before mid-morning. Similarly, I recommend going to bed at a decent hour (before midnight, at the very least), so it is easier to get up in the morning. When you wake and sleep at a consistent time each day, this allows for a more structured mindset, overall.  
Change out of your pajamas 
Having nowhere to go also means that there is no reason to get dressed. However, without changing your clothes for the day, it can feel tempting to stay in bed and do nothing. Change into something comfortable yet work-appropriate and fix yourself up as if you were getting ready for work. While a full beat isn't necessary if you put in the effort to get prepared for the day, this can trick your mind into feeling like you're still going to work like usual.  
Have a designated working space 
Speaking of tricking your mind, if you sit down at a desk or table, you will likely feel more in the zone and able to work as if you were still in the office or at campus. I recommend setting up camp in an area far away from any bed or couch that can entice you to take a quick "break" that ends up turning into a 5-hour nap. Out of sight, out of mind. 
Schedule regular breaks 
However, don't forget that breaks are still important. Our human attention spans can only last for so long, after all. A quick 20-minute break every hour or so is necessary to keep our minds stimulated and engaged enough to avoid a mid-afternoon crash. Remember to eat, drink water, use the bathroom, call a friend and keep yourself sane.  
Put your phone on "do not disturb" and avoid checking social media 
Try not to let your break drag on for too long. As someone who lacks self-control and is highly dependent on my phone for entertainment, I'm guilty of letting my "breaks" turn into scrolling through social media until the sun goes down. To avoid this, I recommend putting your phone on Do Not Disturb mode and placing it in another room entirely. However, if you aren't as dependent on your phone as I am, maybe putting it on silent and keeping it face down on the corner of your desk will do.  
Remember that every human is different, and nobody is perfect. While some of these tips will be more practical than others, it's crucial to find a routine that works for you. Don't be discouraged if you don't tackle everything on your to-do list. These are tough times, and we're all navigating through it the best that we can. 
Margaret Cataldi may be reached at [email protected]