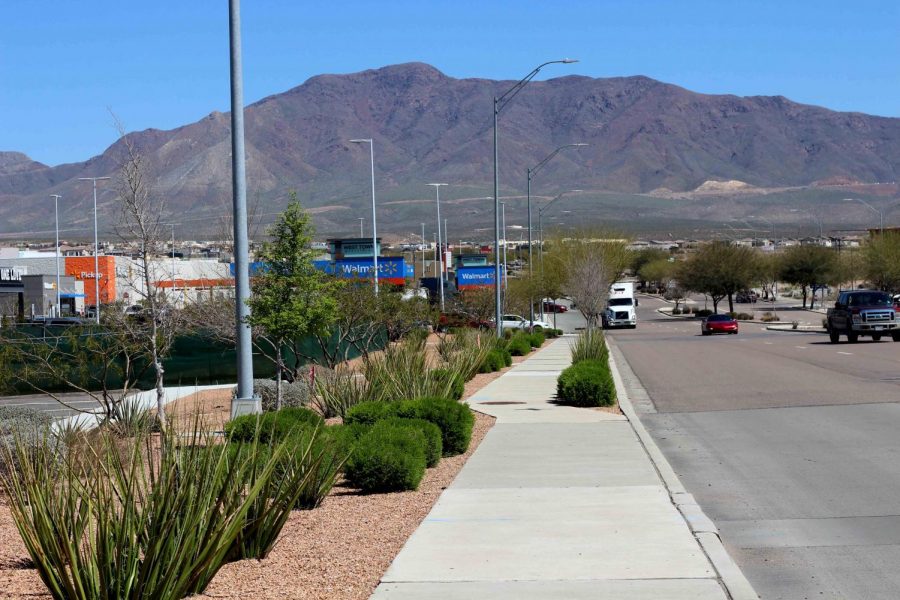 Claudia Hernandez
For more coverage on COVID-19 and its impact on UTEP, El Paso, the state and the nation, visit The Prospector's Coronavirus page.
The city and county of El Paso officials announced in a news conference a "Stay Home, Work Safe" order to go into effect 11:59 p.m. Tuesday, March 24, as a measure to suppress the spread of COVID-19.
The order calls on all individuals living within the county of El Paso to stay at their place of residence until further notice.  
"If you stay at home, if you work safe, we're going to be able to contain this virus," El Paso Mayor Dee Margo said. 
Exceptions to the order include businesses and personnel that are essential, like emergency and health care personnel, food service providers, media, financial institutions, mail and delivery services, educational institutions, transportation (including private transportation providers), care services, shelter facilities, and those performing essential government functions.  
All nonessential businesses are required to cease operations but are encouraged to let their employees or contractors to work from home, according to the order.  
In an email sent to the UTEP community, President Heather Wilson addressed concerns of university employees working from home. All student and staff employees must fill out a remote work form, in which they agree to carry out their responsibilities and report to their supervisors while they are working remotely. In the cases in which remote working does not allow the usual responsibilities of the employee to be carried out, the hours dedicated to work must be dedicated to professional development, the email read. 
"If your supervisor doesn't have enough, I have a task for you," Wilson wrote. "We never have enough time to spend on professional development – making ourselves better at what we do. When we come back, we will need every ounce of intellect and energy you have to help our community recover."
Essential activities, such as grocery shopping, can be carried out with no repercussion. However, the public is urged to stay in their homes "to the extent possible" if they are experiencing any COVID-19 symptoms until it is necessary to seek medical help, the order states.  
"We cannot afford to overwhelm our medical system," said County Judge Ricardo Samaniego in the conference. "It's really important that we leave the emergency rooms to those who really need it." 
Restaurants will be closed for regular operations but will remain open for takeout only.  
"We need to support the economy however we can," Samaniego said about supporting local businesses by buying food to-go.  
All public outdoor parks and recreational facilities will remain open, but the public is advised to observe public distancing when attending them.  
"If they're healthy, they can still exercise outside, but observing social distancing," Dr. Hector Ocaranza said at the conference. "Exercising outside does not mean you will meet with groups of people." 
House parties will also not be permitted, as the congregation of groups larger than 10 people is prohibited.  
"We cannot have those house parties," Margo said.  
Failure to follow this order or violating it will be a misdemeanor punishable by a fine not greater than $1,000 or confinement in jail for a term no longer than 180 days, according to the order.  
The public is prompted to report violations to the order by calling 3-1-1 or by emailing [email protected] 
Marisol Chávez may be reached at [email protected]