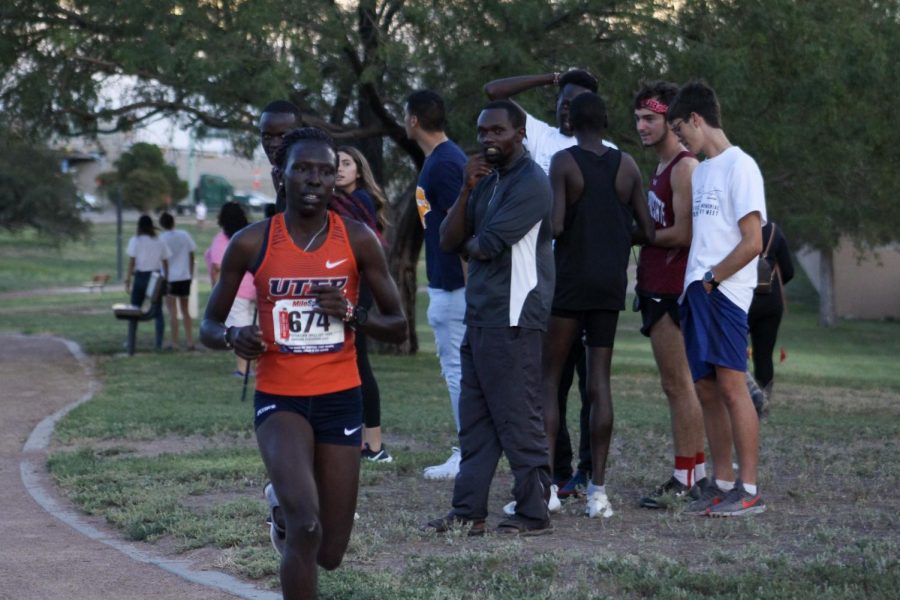 Carolina Alvarez
The UTEP women's cross-country team showed that it could compete with the best teams in the nation at the Under Armour Pre-National Invitational in Terre Haute, Indiana on Saturday. Finishing fourth overall as a team with 227 points the Miners were only seven points behind the third-place Nebraska team.  
Individually, the Miners placed three runners in the top 16 of the 6K race. Senior Winny Koech finished as the top Miner in fourth place with a time of 20:50, which was 18 seconds behind the winner Aoibhe Richardson of the University of San Francisco. Koech was only a mere three seconds behind the second and third place runners. In three races, Koech has finished no lower than fourth this season.  
Senior Linda Cheruiyot finished 21 seconds behind her teammate to finish seventh overall, followed by teammate junior Carolyne Chepkosgei finishing 16th with a time of 21:26. Finishing just outside the top 50, placing 53rd was sophomore Karoline Daland at 22:32.   
A better finish from UTEP's fifth-place runner would have really moved them up in the final standings, but the next best runner for UTEP, freshman Joan Kimaiyo, finished 146th overall. If Kimaiyo had finished eight positions higher, the team would have come in third place with a score of 219.  
The women are the clear favorites for the upcoming Conference USA Championships after this impressive outing. 
The young UTEP men's team struggled, overall finishing 31st out of 38 teams with only two runners finishing in the top 200. Freshman Titus Cheruiyot finished 13th over at 23:43, 23 seconds behind the winner from BYU Conner Mantz. UTEP teammate sophomore Rogers Korir finished 42nd with a time of 24:22. This was the first time this year that either runner had finished outside of the top three of any races, but the talent level was among the nation's best. 
"As a team, the men need a little more work," Head Coach Paul Ereng said. "However, I was impressed by Titus. He was in the top five with about 1K to go, but things fell out for him. It was a wonderful run for Titus. This will help him get ready for the C-USA Championships in a few weeks."  
UTEP will travel to Bowling Green, Kentucky Nov. 2 for the Conference USA Championships.  
Michael Cuviello may be reached at [email protected]