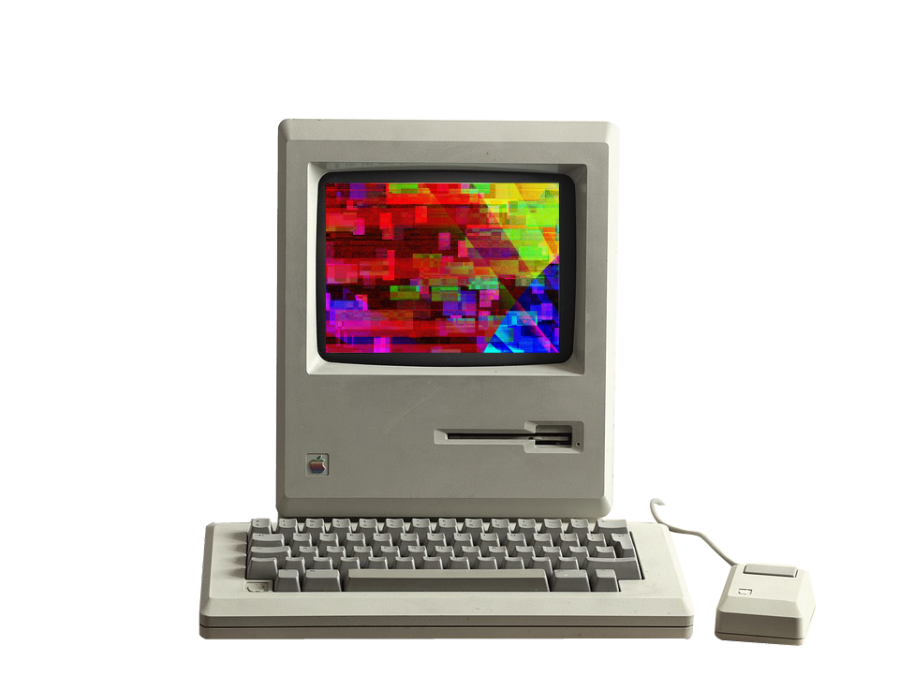 Photo illustration by Teddy Baylón
The internet is a vast and seemingly endless place, more immense than most people can even comprehend. Yet the common user has only explored about 1% of its total content. The remaining 99% is what is known as the deep web.   
The vast content is only accessible via a special browser and within its depths lies the infamous "black market" of the internet known as the dark web. In it, every sort of illegal paraphernalia imaginable lies at the user's fingertips just a few clicks away.    
Special Agent Alex Bustillos of the El Paso Federal Bureau of Investigation uses the analogy of an iceberg to explain the deep web.   
"What you see above the ocean's surface is essentially the internet that's known today," Bustillos said. 
The tip of the iceberg peeking out above the surface can be compared to the sites that we tend to access daily, such as Amazon, Facebook, Google and YouTube.   
"Right below that is your deep web and the deep web is where you're going to find financial records, medical records, criminal records — things that are not typically accessible by the public," Bustillos said. "Below that is the dark web, at the very bottom of the iceberg."  
In order to access the dark web, a computer requires a specific web browser or "onion browser" called Tor, a software that seeks to provide online privacy and freedom, which can easily be downloaded after a quick Google search. This is so that the IP address can be masked, making it difficult to track the user's information.   
"Like layers of an onion that get peeled away, when you come into the dark web using this special browser, it strips away a layer of your IP address," Bustillos said. "By the time you exit, your IP address isn't the same as when you went in."   
The anonymity that Tor provides created the perfect conditions for an ominous yet intricate hub of suspicious online activity.  
A popular destination with the dark web is what is known as the "Hidden Wiki." This is essentially the internet's black market in which one can find an endless catalogue of illegal items. 
"I'm talking about child porn, guns, stolen electronics and identities, hitmen, unregulated blogs, free eBooks, any drug you can think of, you name it — it's all there," said Gabriel, an undergraduate UTEP student asked for his last name to be omitted in order to protect her identity due to the nature of his experience. 
In order for the Hidden Wiki to remain hidden, the site's URL is constantly changing and redirecting, along with the links to the items within its vast catalogue.   
"What stuck out to me the most was how incredibly inexpensive the products are — anything you can ask for is there at a reasonable price because of competition," Gabriel said. 
As part of security measures, products on the Hidden Wiki can only be purchased with Bitcoin and other cryptocurrencies. Transaction records are kept and recorded through an automatic engine known as Blockchain.   
Blockchain closely monitors all cryptocurrency that is purchased and ensures the proper distribution of Bitcoin, while still preserving the anonymity of both the seller and the consumer. This way, transactions are kept safe in a sort of "vacuum-like" state.  
Not everything on the dark web is explicitly illegal, however. In fact, accessing the dark web by itself is perfectly legal.   
"I know the name in and of itself kind of lends itself to say, 'Oh, well it's the black market, it's the dark web, so something nefarious is going on.' Not necessarily," Bustillos said.  
The legality of the situation all depends on what or who the user chooses to interact with.   
"Once you start seeking out illegal items to buy or interacting with people that are trying to sell you illegal items … or if you're trying to access child exploitation or anything having to do with human trafficking or sex trafficking, that's when it becomes illegal," Bustillos said.   
For the common internet user who may be curious about the dark web, caution is still highly advised. Even if the user stays clear of illegal content and activity, they are still vulnerable to other risks.   
"If they don't know what's on there, they run the risk of downloading malware or viruses on their computer, and a lot of that can subject them to identity theft," Bustillos said.  
Liliana, an undergraduate UTEP student who also asked for her last name to be omitted in order to protect her identity, was curious about the dark web and claims she experienced multiple computer malfunctions and crashes for months after accessing it, even after uninstalling Tor.   
"Afterward, every time I applied for a job with my laptop, it didn't allow me to complete the applications. While I used my computer, it would flash white out of nowhere and sometimes the light from my laptop camera would turn on," Liliana said. "I would never in my life use the deep web again. It was absolutely not worth it in any way."  
Margaret Cataldi may be reached at [email protected]