Water Lantern Festival lights up Ascarate Park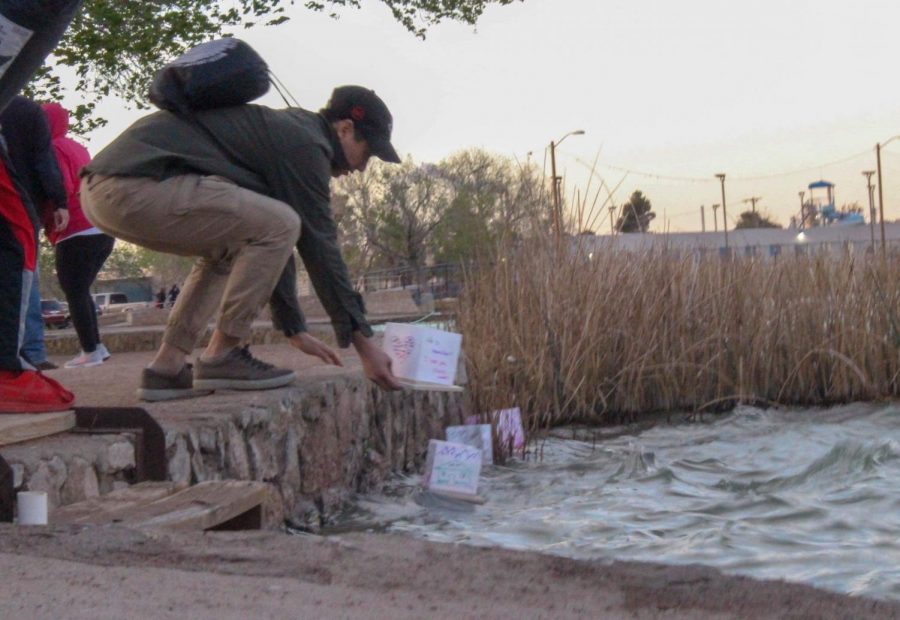 Michelle Reyes, Contributor
April 2, 2019
The Water Lantern Festival, voted No. 1 Festival in 2019 by USA Today, took place from 4:30 to 10 p.m. Saturday, March 30 at Ascarate Park, 6900 Delta Drive. The popular event was founded in 2017 and takes place in almost half of the country
The festival "is an incredible experience where you, your friends, and your family will create a magical memory of a lifetime," according to the festival website.
The event's main focus was floating lanterns that illuminated the Ascarate Lake with the candle that lit up the drawings on the wall of the lanterns.
Organizers encourage attendees to write letters to their loved ones or even their own personal dreams and goals and sending it out to the water.
Each attendee was given a bag with a lantern, which included a piece of wood for the platform, the paper to decorate, markers, a blanket for them to sit on, and a scavenger hunt with missions and tasks for the people to complete.
"I like drawing on the lantern. I drew doodles and my name," said Sarah Marin, one of the attendees.
While the experience was fun for families to enjoy, the weather affected the experience for some people.
"Unfortunately, it was very cold and windy and the lanterns stuck to the shore since the wind was blowing our way," said Juvenal Olivares.
Some attendees felt the event was a bit overpriced, with tickets ranging from $15 to $30.
The festival also included food trucks, music by local deejay, DJ Reid, as well as face painting.