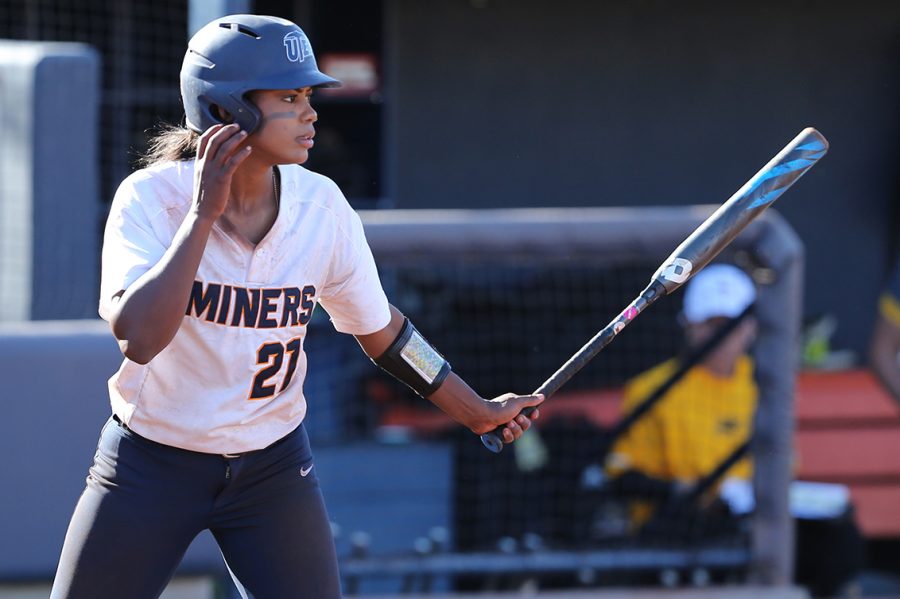 The UTEP softball team (10-24, 4-8) will take on the 11th ranked  Arizona Wildcats (27-7, 9-0) in a two-game road trip. The Miners are coming off a series loss to the UAB Blazers this past weekend and have lost three out of their last four conference games. Arizona is on a nine-game winning streak after winning a three-game series against 17th ranked Arizona State.

Batting Woes for UTEP
The Miners two top batters in senior Kacey Duffield and freshman Kasey Flores have struggled in their last couple of games with both players going a combined 1-for-13 at bats over the last two matchups. Flores is still second on the team in batting average at .381 and leads the team in RBIs with 29 but has gone hitless in her last two games. As a team the Miners had nine hits total in their last two games. The Miners have not had a double-digit hitting performance since their 12-4 loss to New Mexico State on March. 23.

Stellar play for the Wildcats
The 11th ranked Wildcats come into their series against UTEP with lots of momentum on their side. Earlier this season Arizona defeated third-ranked Florida State 11-3 when the Seminoles were ranked the top team in the nation. The Wildcats are led by redshirt sophomore outfielder Reyna Carranco with a batting average of  .455 and hits with 51.
Junior infielder Jessie Harper leads Arizona in home runs and RBIs with 17 and 41. Senior pitcher Taylor McQuillin has an ERA of 1.36 and a record of 12-5 on the mound. McQuillin is coming off a shutout performance against Arizona State in which she allowed only two hits in the 2-0 win for Arizona.

Miners in the record books
Two Miners have moved up in the record books in the first game of the three-game series against UAB. Senior infielder Courtney Smith hit her 10th home run of the season, giving her sole possession of fourth all-time in homers with 27. Smith is currently the only player in Conference-USA with double-digit homers. Smith is currently tied for second the squad in RBIs with 21 and was named the Steve Hoy Player of the Week for her four home-runs and three hits in the series against Southern Miss on March 23 and 24. Senior outfielder Ariel Blair recorded her fifth steal of the season moving her into fifth all-time on the steals list with 22.
UTEP's series against Arizona will take place at 3 p.m. and 5:30 p.m. April 3 in Tucson, Arizona. The game will be live-streamed on the Pac-12 network.
Students may get their tickets at the UTEP Sports Lottery, available at utepsportslottery.utep.edu.