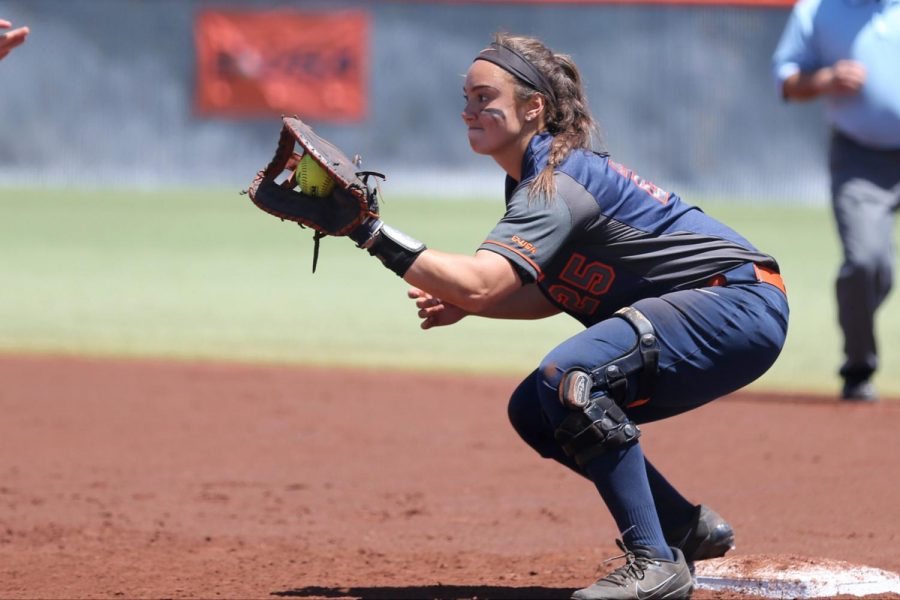 UTEP softball Head Coach Tobin Echo-Hawk seeks to lead UTEP to its first winning season since 2010. The Miners went 1-3 overall at the New Mexico State Invitational Tournament winning their first game against Creighton, 13-4, but allowed an average of 13 runs per game. In those three games, UTEP lost to New Mexico, New Mexico State, and their second matchup against Creighton. 
While UTEP is not considered a conference contender this season because of its senior departures, the team's versatility could lead to them being very competitive in the conference slate. Coming off a disappointing 21-33 season last year the Miners hope to prove their skeptics wrong and produce a winning season that has eluded them for far too long.
Departures to overcome
There will be big shoes to fill in the lineup losing one of their all-time best players to graduation in Courtney Clayton. Clayton was a two-time All-Conference selection at second base who batted a team-leading .413 with eight homers and 32 runs batted in. Clayton won conference player of the year in 2016. She is the single-season hits leader with 79 and places in the top five in various offensive categories. The team loses two other significant pieces of that team in Kaitlin Ryder and Taylor Sargeant.
Top Returners
The top returning players for the Miners will be senior infielder Courtney Smith who batted .317, 5 HR and 18 RBIs and senior infielder  Kacey Duffield who hit .290, 5 HRs and 22 RBI's.
Smith through the first four games of the season has five hits, five runs, and two doubles while batting .417.
Duffield has three RBIs four hits, and four runs, and is tied for second on the team in best batting average with .444.
These two players should anchor the infield and have the ability to challenge for all-conference. Smith previously was second-team all-conference as a sophomore.
Junior Pamela Barber also showed a lot of improvement last year improving her batting average from .211 to .326 and should be considered a possible breakout star for the team this season.  The Miners retained all of its pitching staff from last season and will be anchored by senior pitchers Julia Wright and Keira McKechnie who both logged 134 innings pitched in 2018.
Freshman to watch
The incoming freshman class is headlined by infielder Pate Cathey from McKinney Texas and includes three five players from the  El Paso region. It will be headlined by infielder Pate Cathey from McKinney, Texas, and including Kasey Flores infielder from Eastlake High School, El Paso, Texas. Flores has three home runs and 10 RBIs through four games this season. Flores hit two homers in the Miners season opener win against Creighton and currently has a .643 batting average.
Because of Flores recent play during the opening series, she was awarded Conference-USA Player of the Week officials said Monday.
Head Coach Tobin Echo-Hawk spoke glowingly about this class during recruiting.
"They bring a ton of versatility both offensively and defensively. They are a very athletic group that will both speed and power to our line up and will be exciting to watch," Hawk said."This class also adds depth to our pitching staff, and we are looking for them to step in and make an impact right away."