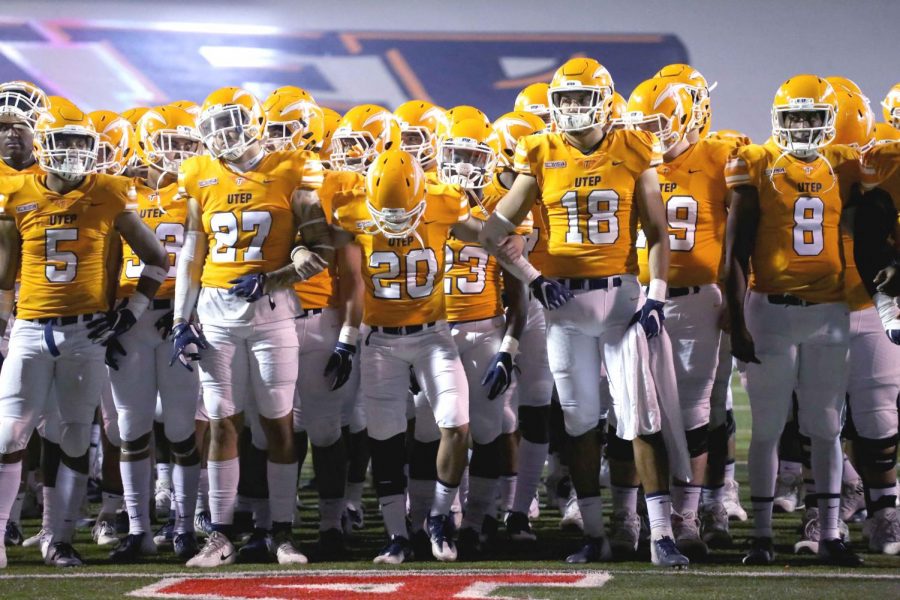 Gaby Velasquez
The UTEP football team is rested and prepared coming off their bye week as they take on Louisiana Tech on the road this Saturday, Oct. 20.
After the Miners' winless start to the season (0-6), players, coaches and fans are hoping that a win is coming because of how close the past three games have been.
And although the Miners have been in close contests with their opponents, they've been failing in two major categories: turnovers and scoring.
The Miners average nearly 1.5 turnovers per game and are coming off a two-interception performance against North Texas. They are last in the nation in scoring offense, averaging a mere 16.5 points per game.
They will also enter the week not knowing the full status of junior quarterback Kai Locksley, who suffered an injury against UTSA two weeks ago. Locksley did not practice last week and is expected to rejoin the team this week.
If Locksley nurses his ankle injury again this week, senior Ryan Metz will fill the duties as starting quarterback. Metz finished the game in the 27-24 loss to North Texas with 313 yards through the air and three total touchdowns.
Should Locksley play, head coach Dana Dimel and offensive coordinator Mike Canales might try to use both quarterbacks in a dual-quarterback system.
Offensively, the Miners are showing improvement on a weekly basis. UTEP football moved up from 114th to 106th in the nation for total offense (316 yards per game) and moved up to the 68th best rushing team (159.2 rushing yards per game). Locksley and junior running back Quadraiz Wadley are ranked seventh and eighth, respectively, in Conference USA for rushing yards, with 721 combined. 
Defensively, the Miners have been led by graduate transfer AJ Hotchkins, who is ranked third in C-USA and 19th in FBS for total tackles (58). Aside to Hotchkins, UTEP has a solid defense, but needs to work on consistency and needs to create turnovers.
For Louisiana Tech, the Miners are going against a team that stomped UTSA 31-3, who beat UTEP earlier this season. They can run the ball effectively but relied on sophomore quarterback J'Mar Smith's arm Saturday against UTSA. He finished completing 25-of-36 passes for 309 yards. They were able to create two turnovers against the Roadrunners, so a turnover-prone UTEP team will need to watch out for their defense.
Kickoff between the two is slated for 1:30 p.m. MT.
Adrian Broaddus may be reached at [email protected]