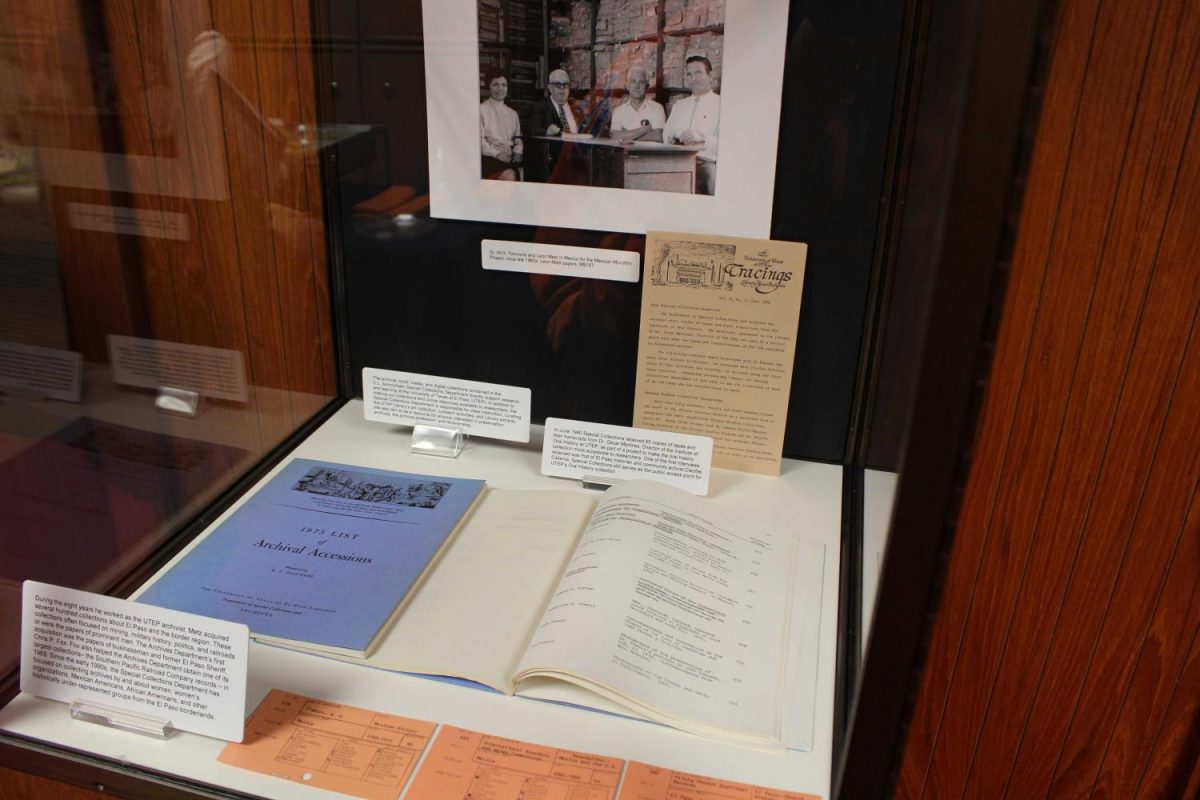 Eddie Velazquez
With UTEP President Diana Natalicio in attendance, the Special Collections department celebrated its 50-year anniversary with a special reception on Friday at the library's sixth floor.
Head of Special Collections Claudia Rivers, who has been working at the department for 25 years said that their main mission now is to focus on the digitizing of the archives.
"Well because everyone you see now has a cell phone in his or her hand and people expect instant gratification. Maybe it will peak their interest and they will come and use the materials more in depth," Rivers said. "We are not likely to be able to digitize everything we have in the near future because we have 8000 feet of manuscript material, 600,000 individual photographic images. So it isn't likely that we'll be able to digitize everything any time soon."
Rivers called the reception a landmark.
"I think it is a landmark worth celebrating. I wish we were the official archives of the University, but we don't have an official archive so we try to do our part to document the official history of the university," Rivers said.
As for the way things have changed in the last 25 years, Rivers said that the scope for the artifacts they collect has broadened.
"Now I think we try to document more segments of the EP population than we used to," Rivers said. "When I came here I found a very old collection development policy for archives and they said they wanted to collect the papers of important people and now we want to collect the papers or materials that document the life of our community here."