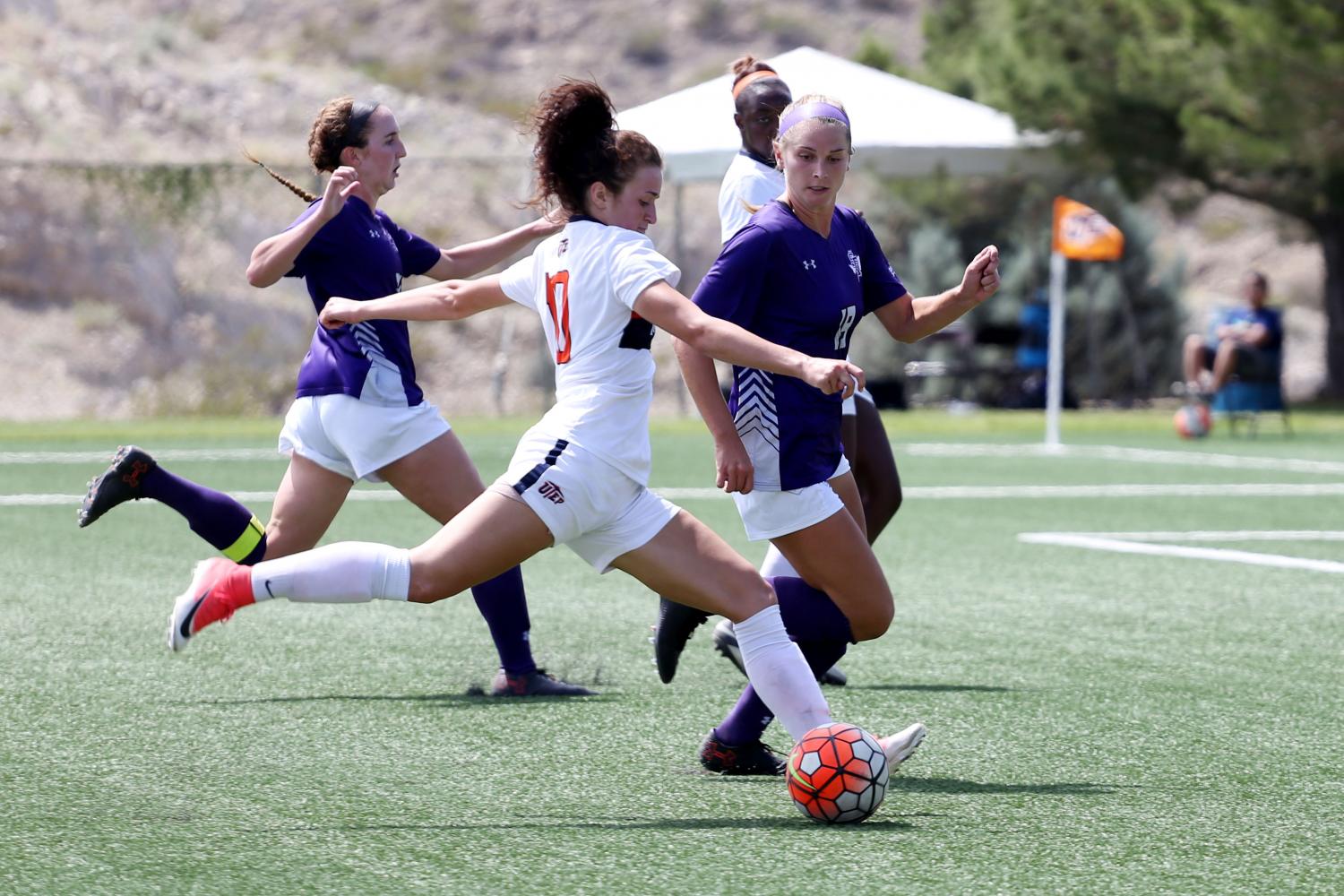 Gaby Velasquez
Vic Bohdan (46', 58') scored two second half goals to help the UTEP soccer team rally past Stephen F. Austin, 2-1, for its third straight victory at University Field on Sunday, Sept. 10.
Head coach Kevin Cross notched career victory number 200 with the effort, making him just the fifth head coach in Miner athletic history across the board to achieve the feat.
The Lady Jacks (3-3) received an early goal from Madison Hall (14') and led the Miners (3-5) 1-0 at the break but UTEP regrouped to post the come-from-behind victory. Alyssa Palacios earned four saves in the match and UTEP had an 8-5 advantage in shots on goal for the game. Soto assisted on Bohdan's match winner.
"It was a great team effort, especially the second half," Cross said in a press release. "In the first half we were chasing the game a bit and we got things sorted out. We started getting first to the ball and attacking them, and that changed the game. It's quite a milestone (200 wins), and I'm very thankful I've gotten to be here so long to coach so many good teams and players. It's a credit to them for all of those wins. I'm very blessed."
UTEP will take aim at its fourth consecutive victory when it plays host to NM Highlands at 7 p.m. MT Wednesday, Sept. 13. All fans who wear orange to the final non-conference match of the year will get in free.