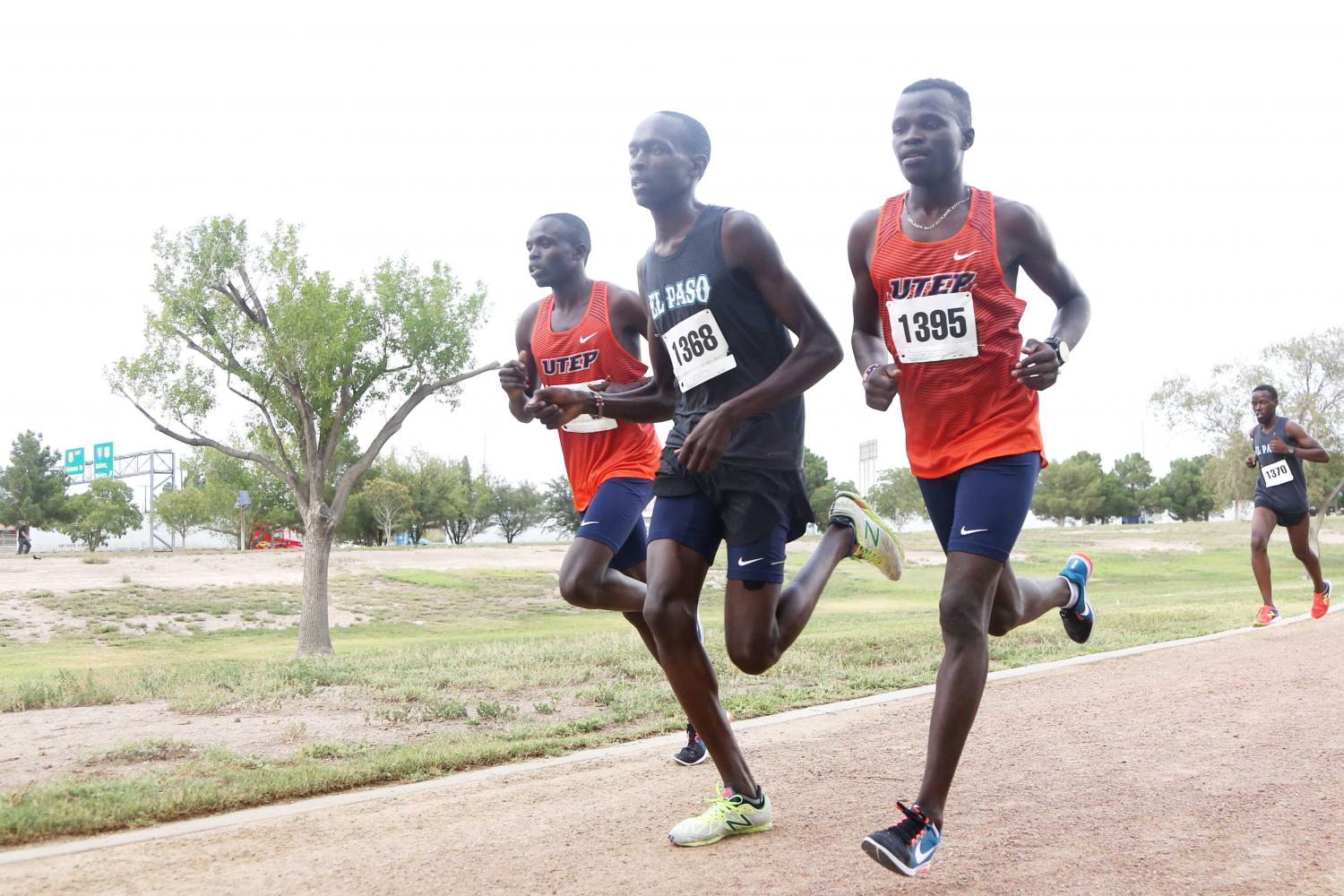 Gaby Velasquez
Freshman Cornelius Kapel earned gold (20:05.6) in his debut for the UTEP cross country team at the annual Lori Fitzgerald home meet on Friday, Sept. 8.
"It was exciting to see Cornelius win the race. Especially it being his first race here," head coach Paul Ereng said in a press release. "We are still coming together as a team and with the addition of Kapel we are a stronger team."
Following Kapel was teammate Antony Kosgei who finished second overall, clocking a time of 20:35:8. Kosgei and Kapel paced with the top pack for the majority of the 6.4K race before separating themselves with less than three miles left in the half race.
Jonah Koech pushed to finish sixth overall with at time of 22:05.5. Closing out the race was Michael Saruni who finished 22nd (28:17.5) and Carvellion Horn who finished 23rd (37:13.1).
On the women's side, the Miners dominated the 4.7K by sweeping the top three spots. UTEP set the pace early and never looked back as Winny Koech (17:36.1), Lilian Koech (17:36.3) and Linda Cheruiyot (17:57.9) led the way.
Closing out the race was newcomers Andrea Lucero (20:21.5), Destiny White (20:28.1) and junior Ana Molinar (25:47.8).
The Miners will be back in action on Saturday, Sept. 16 at the Kachina Classic in Las Cruces, New Mexico.