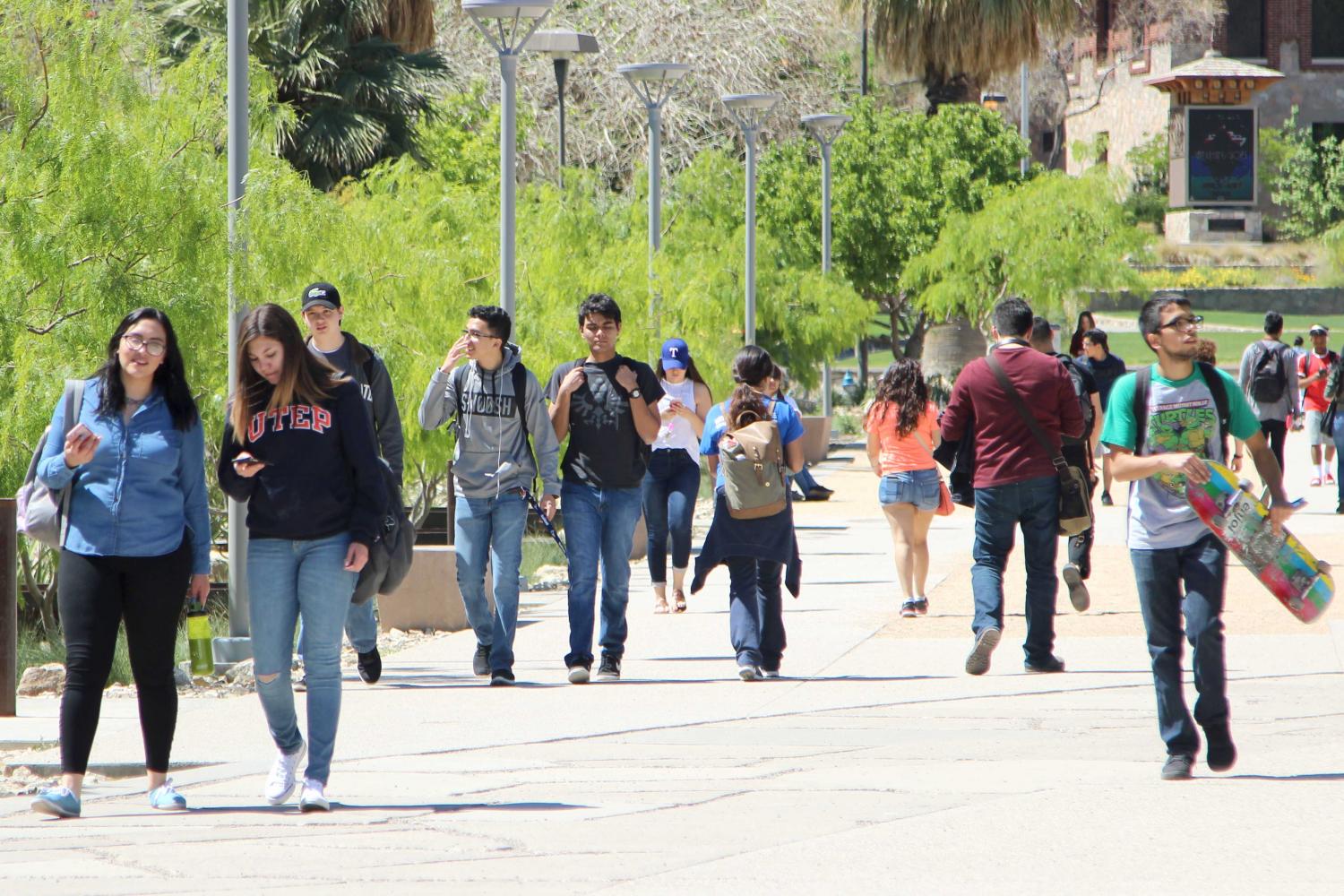 Traditionally, universities have set a standard for a four-year graduation time frame. However, the price of college, parental pressure and a cutthroat job market are some of the factors that may influence a student's graduation plan.
According to UTEP's Center for Institutional Evaluation, Research and Planning (CIERP) in their Common Data Set for the 2014-2015 school year, only 251 (12.18 percent) students out of a cohort of 2,060 finished their respective degree programs within the four-year range–that statistic was taken from a fall 2008 sample set.
Jose Perez, sophomore civil engineering major, said the average graduation expectancy for a student in his major is five years. However, external pressure from his family is what pushed him to pursue an earlier graduation date.
"Being the first from my family to go to a university, it's a very big deal to them (parents), and being a big brother, I am also supposed to set a perfect academic example," Perez said. "They constantly ask if I am going to graduate in four years and why not, yet they also expect me to work full time."
Another pressing factor for Perez has been advisors and faculty members.
"The university also focuses on getting the students out of here as fast as possible," Perez said. "I constantly get asked by my advisor or professors why I am not graduating in four years."
For junior biological sciences major, Evelyn Chavez, the increasing tuition rates are a concerning factor that influences the time it takes to graduate.
"I feel as though if I don't graduate on time, I am going to start slacking off and start losing more interest and money," Chavez said.
According to CNN Money, the College Board reported that it takes an average of 12 years to recoup the cost of getting a bachelor's degree.   
Additionally, student readiness is important in the job market to match the cost of university.
"I do not feel like I will be prepared at the end of my degree," Chavez said. "I feel like the teachers pass more students than the ones that are actually ready."
According to a study by CIERP, students from the graduating class of fall 2015 were surveyed–39 percent out of 3,181 students responded–and 60 percent had their sights set on entering the workforce within a year of having graduated, followed by 25 percent who would want to pursue a post-graduate education.
PolicyMic reported on a recent analysis that looked at 1,248 four-year colleges and universities–including Ivy league institutions–across the country. The study showed 28 percent of those four-year schools offered a negative return on investment (ROI), putting more pressure on students during the college application process.
The CIERP study also shows that from an entering cohort of 2,060 freshmen students in 2008, only 251 or 12.5 percent had graduated in four years. Of that cohort, 788 or 38 percent had graduated within six years.
"I wanted to graduate in four years, but realistically I knew it was going to be around five and a half," Perez said.