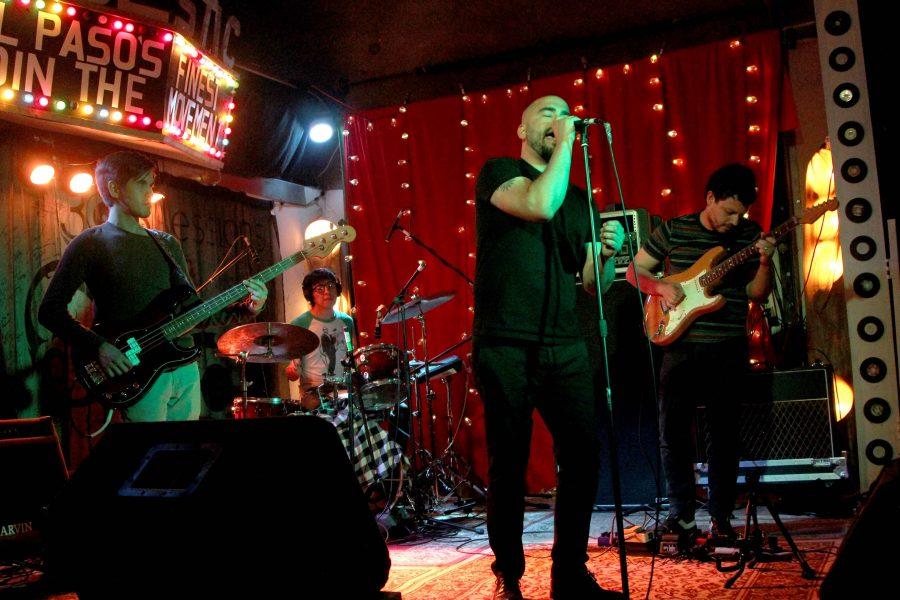 Gaby Velasquez
Located at 11394 James Watt, suite 306, amid a sea of storage suites, Zeven Music Entertainment Studio hosts 306 Sessions, a series of concerts, every Sunday at 7 p.m.
This series began in October of 2014, and has featured artists from all over town on a stage that consists of two conjoined storage suites. Creator Ruben Chang decorated the stage and the rest of the lounge-like area with recycled material such as bottles and car seats. 306 Sessions is a complementary experience that combines multiple medias.
"We produce a nice quality visual that accompanies the music, for people to see their favorite local artists," Chang said.
Its inception involved an after-movie release party as the studio's coming out party in September of 2013.
"We did a community production in film, 'Invisible,' and it involved music," Chang said. "I brought some friends, who are musicians, to Premier Cinema at Bassett, and when the showing ended, I invited the people to come out and see the studio and that is how 306 Sessions started."
The magic captured that night would live on, as those in attendance asked for the event to become recurrent.
"We had those four performers that night, a packed house with over 100 people, and they would tell me to do it again," Chang said. "I created this community platform for artists to perform for free."
The first official 306 sessions would come a year later, debuting with a supplemental YouTube video component. At its core, with its roots so embedded in film, 306 Sessions benefits from its multimedia environment.
"Film is a really big part of what we do because we film the shows, so it doesn't feel like a transition, it is more of a complement," Chang said.
Despite this fusion of elements, Chang said that music has always been the starting point for his video projects.
"I have always dealt with music and that is what inspires the video component," Chang said. "I wrote the melody and beat for a song that inspired 'Invisible.'"
Chang also said the variety of artists who perform at the studio have an extended range.
"Every night we have had someone different. We have had hip-hop night, blues night, rock night and country night," he said. "Each one is a standalone set and is special in its own way."
After two years and the release of film project "Paleta Power," it was time for 306 Sessions to be under a brighter light.
"We produced 'Paleta Power,' which was an initiative to increase voter awareness," Chang said. "After that, KCOS loved the product and they were looking for something to produce musically in town, so I showed them 306 and they thought it was a perfect fit."
In a true Renaissance man effort, Chang used his previous experience to land the KCOS gig.
"They asked me what experience I had with professional TV productions and I told them I had worked with Telemundo and Televisa. I created a demo with an intro, an outro and some segments, all recorded by me and they had me on board," Chang said.
The broadcast did not change its format from the YouTube days, as the audio processing stayed the same. However, it did expand in personnel and production duties with the addition of interns.
"I conduct interviews, film the performances and I also edit the final product that airs on Saturdays on KCOS," said Cynthia Marshall, senior digital media production major.
The altruistic, artist-friendly business model allows for alternative methods of funding.
"306 Sessions is partly funded by the people who would like to sponsor it," Chang said. "We record a 30-second commercial advertising their business or company, and they also get blasted on our social media channels."
Aside from the production and the showmanship, community is a big aspect of what 306 Sessions represents.
"The gathering of the people is a community, in a place where you can enjoy music, have a conversation with someone, love, laugh and dance, all in a beautiful environment," Chang said.
For Chang, the journey has been arduous, but satisfactory.
"We have had so many artists, volunteers, musicians and open-mic artists, it has been a blessing," Chang said.