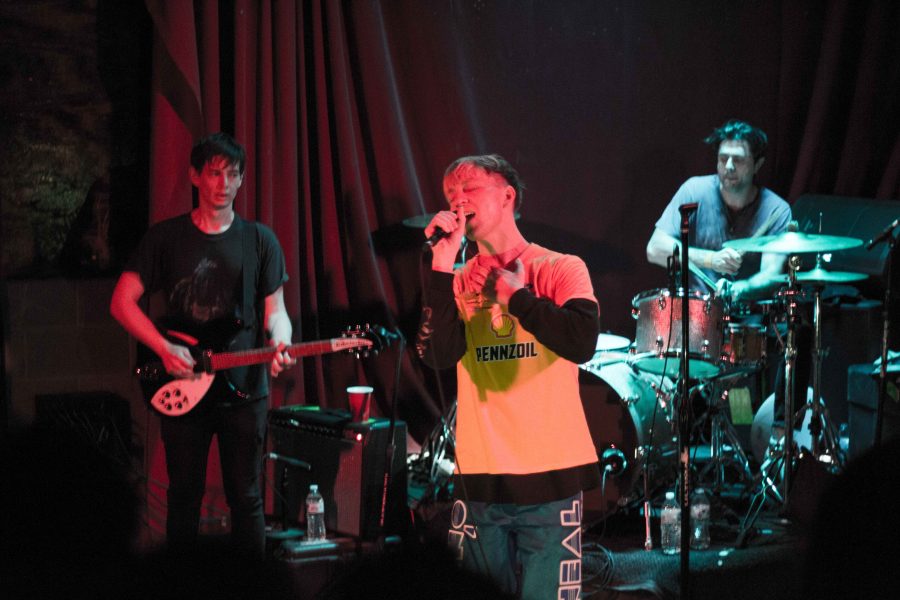 Michaela Román
El Paso's indie concert goers, who snagged the high-demand concert ticket, gathered at the Lowbrow Palace to watch the sold out show of The Drums on Sunday night.
Everything about the show was full of energy and it started from the get-go. Local artists Nico and the Silent Films opened up and put on a great set which had everyone hyped up for the main act.
The second that The Drums hit the stage, the crowd was in a frenzy. They opened with "What You Were" and had everyone singing along. Lead vocalist and frontman Jonny Pierce had a unique stage presence and his band definitely had the sound to match it.
The band's last performance in El Paso was at the 2015 Neon Desert Music Festival, so the Sun City is familiar to the New York band. This time they were back without Jacob Graham, who was the former guitarist that left the band in 2016. Graham said that he wanted to focus on his puppetry and work with Sound of Ceres. They had a much larger stage and audience at Neon Desert, but watching Pierce and his band at a small venue, like the Lowbrow, was far more special.
Graham was not missed and Pierce undoubtedly carried the whole performance. It's performers like Pierce that make these shows so special and keep the crowd plugged in. He was dancing throughout the whole set, which kept the vibe flowing.
As most musicians and actors talk about the political climate anytime they they have the chance, Pierce took advantage of the crowd's attention and interjected a "fuck Donald Trump and his whole disgusting administration" line into a break in between songs. To no surprise, the crowd cheered him on.
Although spirits were high for most of the night, it seemed like the crowd's energy had dwindled after an ultra hyped execution of the song "Money." Maybe it was exhaustion that did the crowd; or maybe it was due to Pierce's rant on religious beliefs, which fell through and wasn't executed well. Despite the odd message, the crowd picked up once again for the final songs.
Pierce played encore of two songs, but not without an introduction and awkward statement, "we're not gonna walk of the stage and come back on. This is the encore." The first ecore song was "Days" and everyone was singing it as if their lives depended on it. Ironically, The Drums ended the show with "How it Ended" and left everyone at the Lowbrow in high spirits.
Their new album, "Abysmal Thoughts," comes out this June.