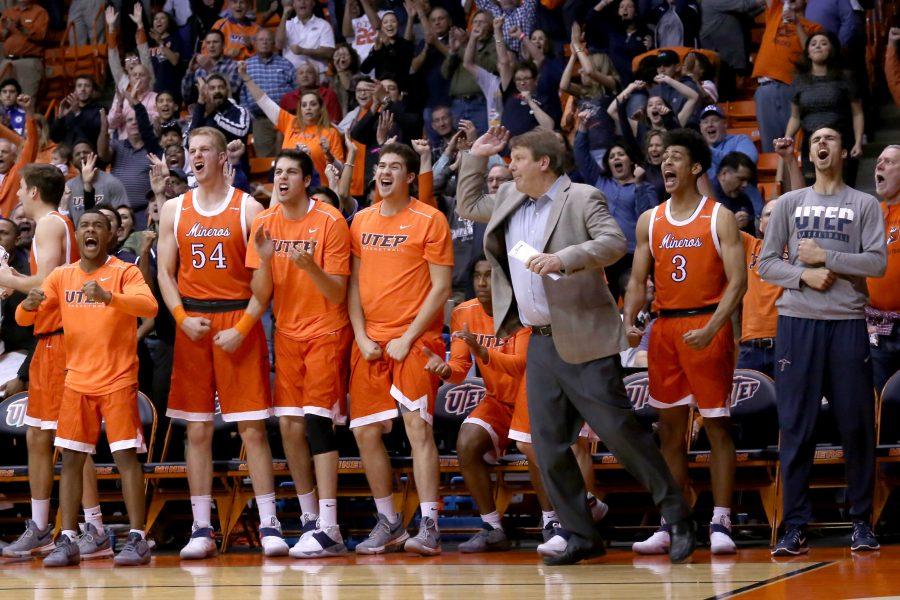 Gaby Velasquez
UTEP used a 35-15 run over the final 14 minutes of play to shock first-place Middle Tennessee 57-54. The loss snapped a 10-game winning streak for the Blue Raiders and was their first Conference-USA loss since February 25th of last season.
The Miners (8-14, 6-4 C-USA) started the game slow and trailed at the half 27-16. The Blue Raiders (20-4, 10-1 C-USA) defense was stellar as the Miners shot just 20.8 percent and were 0-of-7 from behind the arc in the first 20 minutes of play.
UTEP started the second half very similar to the UAB game on Thursday with some high energy to claw their way back into the game. Middle Tennessee led at one point by 17 points at 39-22, that's when UTEP began an 11-0 run at the 14-minute mark of the second half to spark the comeback.
The Miners were able to force 19 turnovers off the Blue Raiders in the contest and scored 15 points off those turnovers.
Making four-of-five from three in the second half, the Miners shot an improved 63.6 percent from the floor altogether while Middle Tennessee shot 47.8 percent. UTEP scored 41 points in the second half, nearly tripling their first half point total of 16.
"Defensively we were able to creates some turnovers and get some easy baskets, our stops created some run outs," Floyd said. "It's those stops that gave us a chance."
This season the Miners have struggled helping themselves at the charity stripe. In their last three home games, the Miners have missed a total of 33 free throws. However, tonight the team only missed three, nailing 15 of 18 for a 83.3 percentage.
Three Miners scored in double-figures and Dominic Artis used four steals to help the Miners claim a couple of fast-break points to bring energy into the team and crowd. Artis also added on 13 points and seven rebounds in the game.
"Artis had a couple of great finishes at the rim, Matt played with greater offensive discipline in the second half, playing with more strength." Floyd said.
UTEP led for just two minutes and 31 seconds and had their largest lead with just under a minute left to play, which was the final score of 57-54.
Middle Tennessee came in led by stars JaCorey Williams, Reggie Upshaw and Giddy Potts who all averaged double-digit points per game. JaCorey did not disappoint for the Blue Raiders as he finished with a double-double with 24 points and 10 rebounds.
"This was a terrific team we played against, I think this is a better Middle team than the one that beat Michigan State last season, JaCorey Williams is a dynamic player and he showed it again tonight," Floyd said.
Upshaw and Potts were held below their season averages for the Blue Raiders. In fact, Upshaw was held scoreless in the contest with just one rebound, he also missed two crucial free throws with just three minutes left in a then four-point game.
Earlier last month, the Miners were losers of their last 12 games. Since then, UTEP has turned a new leaf, winning six of their last seven games while remaining undefeated at home in conference play at 5-0.
The top four teams in the standings at the regular season's conclusion receive a bye to the quarterfinals of the Conference-USA tournament. The Miners are now just one game back of UAB for that coveted fourth spot.
"This was just another step in our growth," Floyd said. "We got good guys, our players are getting better and we are going to be a very legitimate group here the rest of the season. We go back and work, we have spirited practices and our guys are in a new place. It's obviously easier because of our great crowds, our fans get it here."
UTEP welcomes Louisiana Tech this Thursday night to the Don Haskins Center. The Bulldogs defeated the Miners in Ruston on Jan. 5.