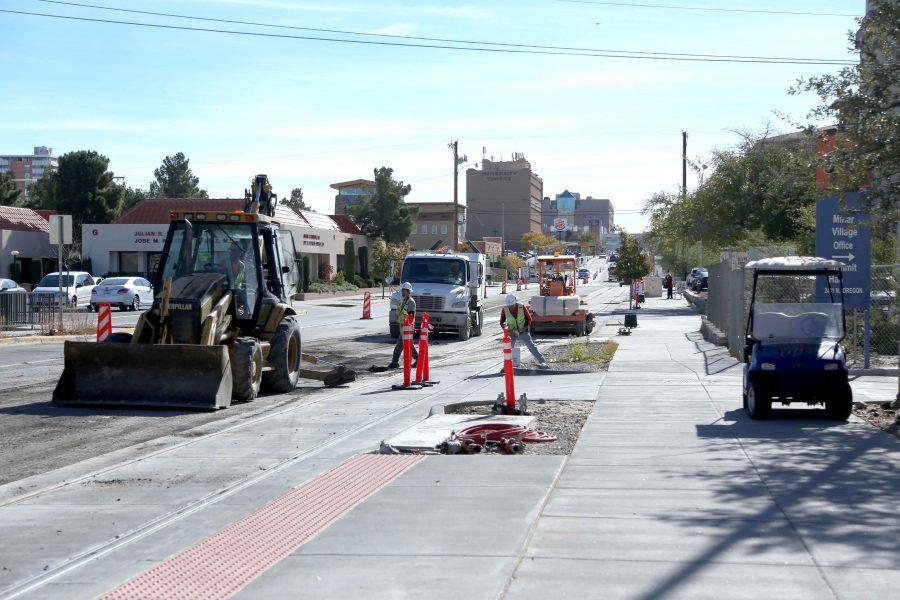 Gaby Velasquez
Through the week of Dec. 12, Oregon Street near UTEP will be closed for road revamping, utility work and traffic signal adjustments for the El Paso Streetcar Project.
Motorists will have to adhere to only one lane in each direction from Glory Road to Schuster Avenue. The roads will be closed off in the southbound lane starting at 11 p.m. on Tuesday, Dec. 13, and will reopen at 5 p.m. on Wednesday, Dec.14. The one-lane reduction will span from Thursday to Friday, Dec. 15 and 16.
The work is scheduled to be done by Friday, Dec. 16, at 5 p.m. The university officials suggest that motorists use alternate routes to avoid the traffic and closed roads or use caution when traveling through Oregon.
Follow Adrian Broaddus on Twitter @adrian_broaddus