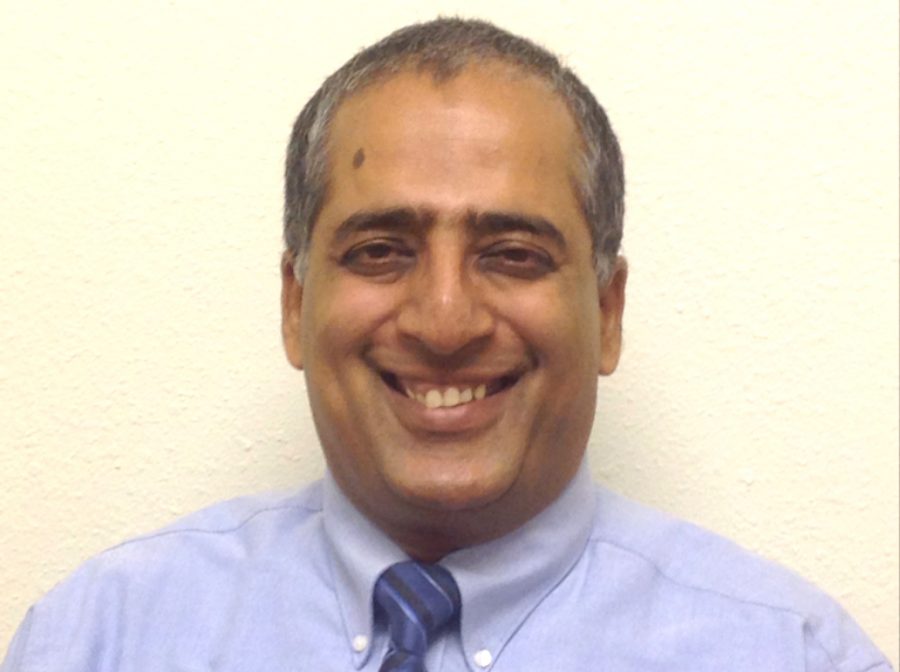 Special to The Prospector
UPDATE: Rajesh Virendra Tahiliani, 55, passed away on Monday, July 25, 2016 in El Paso. He is survived by his wife, Karuna and their two children, Shreja and Krishn. Memorial services will be held on Friday, July 29, 2016 at Martin Funeral Home West from 6 – 8 p.m. In lieu of flowers, memorials may be sent to Martin Funeral Home West, located at 128 North Resler Drive, El Paso, Texas, 79912.
On Tuesday, July 26, students in the College of Business received an email from the college saying Professor Rajesh Tahiliani had passed away. He taught classes in business statistics and operations and supply chain management.
According to the email sent out, Tahiliani collapsed outside his office and could not be revived by paramedics. He was then transferred to the Las Palmas emergency room where he was pronounced dead.
Tahiliani earned a bachelor's degree in engineering from Bangalore University in India and a master of science degree in manufacturing engineering and master's degree in business administration from UTEP.
He struggled with health issues for the past five years and fought to keep a normal schedule and asked to be in the classroom as long as he could.
Junior operations and supply chain management major Elizabeth Gutierrez said Tahiliani was one the best professors she's had while attending UTEP.
"He was dedicated and he really tried to get all his students excited about school," Gutierrez said.
The Department of Marketing and Management released a statement saying they are mourning the death of their friend and colleague. Although the department described Tahiliani as a strict professor, Gutierrez said that's what she liked most about him.
"I learned a lot from the course I took with him this past spring. He would explain the material until everyone in the class understood and he was happy to meet after class and explain things again if needed," Gutierrez said.
Gutierrez also said she was saddened by the news, and was enrolled in one of his courses for this upcoming fall semester.
Tahiliani was recognized several times for his teaching and service to his department and the college. He was recently nominated by UTEP for The University of Texas Regent's Outstanding Teaching Award, the highest teaching recognition of in the UT System.
Tahiliani is survived by his wife, Karuna, and two children. Memorial services information has yet to be announced.
Michaela Roman may be reached at [email protected]