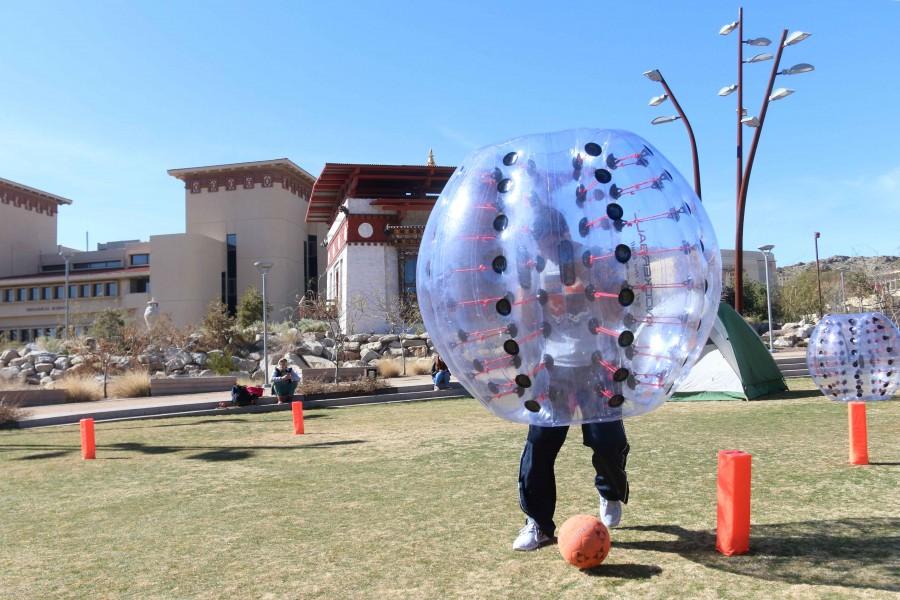 Michaela Román
The UTEP Recreational Sports Department is adding Knockerball to their intramural program. As part of Miner Welcome Week, the Recreation Center will let students try out the knockerballs at Centennial Plaza.
"The objective is you're playing soccer, and you're actually in the knockerballs, throwing each other down trying to score. It's like normal soccer but in the knockerballs," said UTEP Alumni Amilcar Galindo.
Galdino used Miner Welcome Week as an opportunity to let students test out the knockerballs.
Galindo said there is no official date as to when the Recreation Center will start Knockerball intramural teams since they are still in the process of putting teams together.