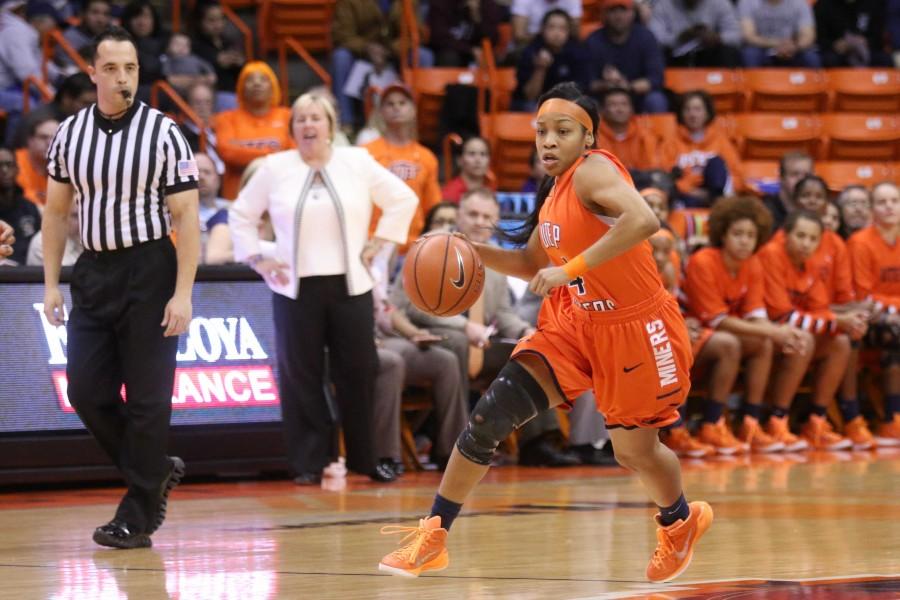 Michaela Román
UTEP keeps their home-winning streak alive as they defeated Conference's USA Middle Tennessee 84-73. The Miners improve to 12-1 and won their fourth conference game in a row.
The Miners won this game since the first quarter when the Miners quickly got off on a run. The Miners were able to hold on in the first half as they went to the half time with a 15-point lead.
"Our kids came in and really performed it and followed the plan," coach Keitha Adams said. "Really proud of them, winning the boards was the key."
The Miners biggest lead of the night came in the third quarter, as they led by 17, in part because of their fast-paced offense that capitalized off of the fast break. The Miners had 14 fast-break points while they kept Middle Tennessee at two.
The fourth quarter was more work than the Miners liked. Middle Tennessee went on the attack as they cut that once 17-point lead down to five. UTEP however was able to hold off Middle Tennessee
The reason the Miners were able to hold on to that lead and the win was due to the play of Jenzel Nash and Camaesha Turner. Nash led the charge with 26 points. Sparkle Taylor led in boards with seven for the game against Middle Tennessee.
"We're beating a UAB team that, guess what, beat us both times last year," Adams said. "We haven't accomplished anything yet, tonight was a good payback win for us, against a team that kicked our butt two years ago."
UTEP will play at home again on Sunday, Jan. 17, when they take on UAB.
Juan Carlos Navarrete can be reached at [email protected]
[iframe id="https://www.youtube.com/embed/F3-eKqC-y5c" mode="normal" autoplay="yes"]