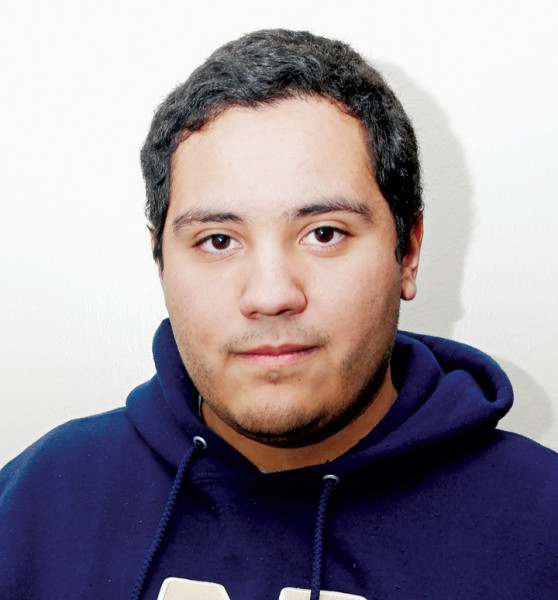 The United States government needs to stop playing politics with what is clearly a humanitarian issue.
For a month now, the Department of Homeland Security and Customs and Border Protection have been dealing with an influx of undocumented immigrants crossing into the United States.
In South Texas, where most of these migrants are crossing, authorities have limited resources due to the number of people detained and that is why they have been sent back and forth between Phoenix, El Paso and other cities in the southwest.
The undocumented immigrants include women with their children and unaccompanied minors that have come from Honduras and other parts of Central America. In reaction, the U.S. government has issued a public service announcement in Spanish to the people of Central America that the U.S. is not permitting unlawful immigration of minors.
Since October, it has been reported that an estimated 40,000 children have been apprehended at the border.
President Barack Obama has chosen to not bypass Congress and use an executive order to address this issue, or the larger comprehensive immigration problem. The Secretary of Homeland Security, Jeh Johnson, said that the administration would be able to get through the issue concerning the large number of apprehended minors.
With the country's political leaders stuck in debate, residents are taking it upon themselves to address the issue. In Murrieta, California, a bus carrying undocumented immigrants was turned away by a group of protestors that were against aiding the undocumented.
During a media conference, immigration advocates in El Paso said that DHS and ICE were working with the Annunciation House, Las Americas, the Reynold's home, the Salvation Army and other centers.
According to the advocates, the organizations would provide food, clothing and a place to stay. They also explained that all migrants were leaving after the first night to reach their family members in other parts of the U.S.
Dr. Patrick Timmons, who has investigated the situation in Central America and works on the Mexican Journalism Translation Project, said that the instance has nothing to do with the immigration debate in Washington. He said that the number of undocumented children is not a sudden spike, but comes from a steady growth of people fleeing violence in the countries of Honduras, Guatemala and El Salvador.
Timmons explained that Honduras is the most dangerous country in the world and is terrible at recording violence against women.
"The causes of migration were structural," he said. "Now, it is caused by drug violence."
He explained that in the migrant's situation, the cycle of refugees being apprehended and deported reinforces the tendency to return again.
According to Obama, the situation is a humanitarian issue, but he has also said that the government's resources should be used to "deter both adults and children from this dangerous journey, increase capacity for enforcement and removal proceedings and quickly return unlawful migrants to their home countries."
In 2008, President George W. Bush signed a law that made it difficult for a minor to be deported back to their home country without a trial before an immigration judge.
While the minors wait, they are able to reside with their family in the U.S. until their court date.
A legislative solution is not in sight with Congress deadlocked on the immigration issue.
Even if the Senate's comprehensive immigration bill were to pass through the House of Representatives tomorrow, these 40,000 undocumented immigrants in U.S. custody would still be subject to deportation and likely would return either way. The Senate's version of immigration reform accepts those who entered into the U.S. before the year 2013.
As Timmons stated, solving the problem depends on whether or not drug smuggling and drug related violence in Central America can be resolved.
What the government should concern its resources with is creating a refugee program.
If the country truly believes in its tradition as a safe haven for immigrants, then it should not be sending minors back to what is a deadly situation.
On their venture to the U.S., it is likely that immigrants will encounter gangs and members of drug cartels that will exploit them because of their situation. Yet, they choose to endure such travel to come to the U.S.
If these children are willing to experience such life-threatening experiences, it is certain that more will continue to come.
Aaron Montes may be reached at [email protected]