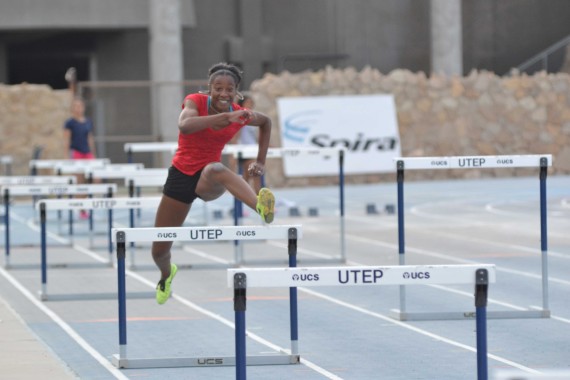 Michaela Roman
The UTEP track and field will take 35 athletes to compete at the Texas Tech Open on Saturday in Lubbock, Texas.
After a good showing in the Texas Relays last week, the top athletes from the team will get a break and will not travel to Lubbock.
"The people that took part in the Texas Relays overall did really well," said head coach Mika Laaksonen. "We had several people making the top eight and a couple of victories from Anthony Rotich and the women's 4×400 relay team."
Junior Jallycia Pearson, senior sprinter Janice Jackson, distance runners Anthony Rotich, Elphas Maiyo, Cosmas Boit and Abiola Onakoya are some of the athletes who will get rest to be in their best form at the UTEP Invitational on April 12.
The hosts, the Red Raiders men's team, comes in with a No. 14 national ranking, while the women's team is ranked No. 16. The UTEP men's team comes in as No. 29.
"I know Texas Tech is very competitive when it comes to their throwers, I'm ready for the meet and to show them that we are not scared and we are not going to bow down to them just because we are in their home turf," said discus/weight-thrower Aisha Lee.
Laaksonen said he is looking forward to see how well some of the athletes perform in this meet, which according to him is a great opportunity to see where everyone is at.
"The Texas Tech meet is decent meet when it comes to the level of competition," Laaksonen said. "It's just right for the athletes that are competing on it."
El Paso native, sophomore Daniel Tarango, is one athlete who is seeking to repeat the success he had last year when he dominated the 800-meter run.
"I think we are going to have a big impact in this meet, this is the meet in which we usually get really big marks, this is the one in which we grow as a team," Lee said.
After this competition, the Miners will get ready to compete at the UTEP Invitational on April 12 at the Kidd Field.