Miners aiming for third straight win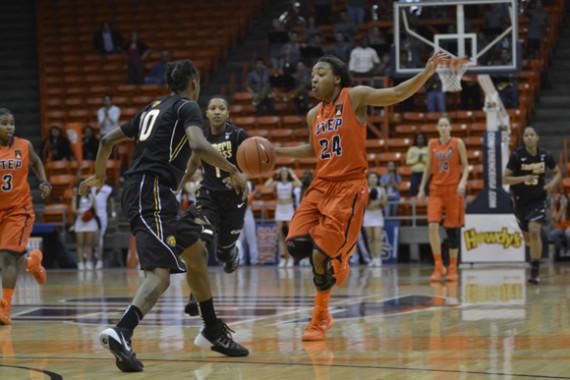 The UTEP women's basketball team (15-4) will take on the Marshall Thundering Herd (7-11) on Jan. 29 as they try to make it three wins in a row.
After a disappointing loss at home against Charlotte, the Miners seem to have found their footing once again as they came back from a 23-point deficit to defeat the Southern Mississippi Golden Eagles in overtime on Jan. 22 and defeated UT San Antonio on the road Jan. 25.
"We got a little momentum going," said head coach Keitha Adams. "We are not a very good defensive team, but we've been trying to work on that quite a bit during practice."
UTEP is one of three teams in Conference USA with a 4-2-conference record along with East Carolina and Charlotte.
Marshall is still looking for its first conference win of the season, having lost their first five games.
The Thundering Herd has in junior forward Leah Scott their best scorer, who is averaging 12.5 points per game.
Senior forward Supona Dickens averages 10.1 points and is the best rebounder of the team, averaging 7.4 boards per game.
Junior guard AJ Johnson is averaging 9.8 points per game and is the best 3-point shooter of the team, making 37 percent from beyond the arc.
"They're very athletic, they really get out and run. Transition is a big part of their game," Adams said. "They've had a lot of close games. They have guards that can put it on the floor and attack the basket, 3-point shooter and good on rebounds. It will be a good test for us, they mix their defenses and we are going to have to be ready to play."
The Miners are led by senior forward and El Paso native Kayla Thornton, who is averaging 19.6 per game and 10.1 rebounds.
Sophomore guard Jenzel Nash follows Thornton in scoring with 12.1 points per game. To help with the rebounds is junior guard Chrishauna Parker, who is averaging 8.8 points per game, including 16 that were crucial in the comeback win over the Golden Eagles.
Once again, Thornton was tabbed as Conference USA Player of the Week.
"It's a good thing, but I don't pay much attention to it," Thornton said. "I just go out there and play my hardest and she (Adams) brings the best out of me."
Adams pointed out that despite their 0-5 record in Conference USA, Marshall has been in very close games. Last season, the Miners fell to the Herd 59-47 in Huntington, W.Va.
"We had close games with them the past few years, so we know they are going to be ready to play," Adams said.
Adams said that the 92-86 loss to Charlotte has motivated her to push her players even harder. Sophomore guard Cameasha Turner said that the team respects every team they face. She said that they need to play their game regardless of who they play.
"Like coach (Adams) says, 'Fear no one, but respect everyone,'" Turner said. "As you know, we lost two games that we believe we shouldn't have lost (Charlotte, Middle Tennessee State) and we just have to look at every one of our opponents as if they are the best team we'll face."
After Marshall, UTEP will go on the road to face Tulane before hosting back-to-back home games against Louisiana Tech (Feb. 5) and Florida International (Feb. 8).
Edwin Delgado may be reached at [email protected]
About the Writer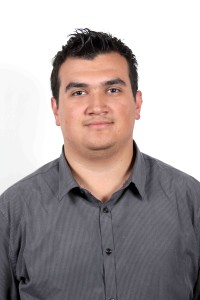 Edwin Delgado, Sports Editor
Edwin is a senior  multimedia journalism major who came  to The Prospector in May of 2012 as a correspondent. He became the sports editor starting the...